Voluntary Action Newsletter – 18 January 2022
18 January 2022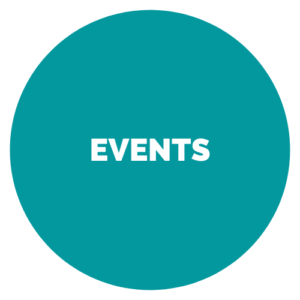 ---
LGBTQ+ History Month – February 2022
forum+ is gearing up for Camden and Islington LGBTQ+ History Month 2022, and we invite all the community to join in celebrating local LGBTQ+ history.
LGBTQ+ History Month is an annual celebration of lesbian, gay, bisexual, and trans history held during the month of February and forum+ is seeking submissions for the Camden and Islington 2022 programme.
The theme for LGBTQ+ History Month 2022 is Politics In Art: 'The Arc Is Long' The theme references art in the national curriculum and will be an opportunity to celebrate the many achievements and contributions of LGBTQ+ activists and artists. LGBTQ+ History Month is not only a celebration of achievements and accomplishments but also an important opportunity to champion inclusion and equality for LGBTQ+ people living in the UK today.
Small Charities Commission – Setting Up Your Not-For-Profit Right! January 20 @ 12:00 – 13:00
If you are looking to set up a charity, not for profit company, or community interest company then this short online session can help. In this session, they will explore. The different types of structures for setting up good cause organisations. They will look at the process of registering your organisation with the appropriate regulator. And look at what else you need to do when setting up an organisation.
Suitable For: Trustees, Staff and Volunteers of Small Charities
This session is geared towards supporting those new to the not-for-profit sector and is free for anyone looking to set up a not-for-profit organisation.
To book and further information here!
Talk for Health is running a brand new project with two Islington-based charities to run the T4H Programme with marginal communities, in order to improve equality in access to mental health services. This programme is open to women who are supported by Arachne Charity, and women who are residents in Islington and bilingual in English and Greek/Cypriot Greek/Bulgarian/Romanian/Italian/Spanish.
Taster – 21 January 2022
Programme – 4, 11, 25 Feb & 4 March 2022 (10:00 to 15:00 every day)
If you or someone you know is interested and have any questions regarding this programme, please contact Mike mike@talkforhealth.co.uk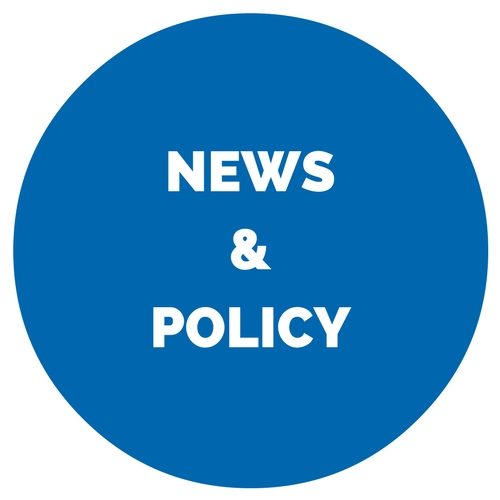 Holocaust Memorial Day 2022– Join Islington Council Thursday 27 January, 10–11.30am in remembering those murdered during the Holocaust and other genocides around the world. Hear first-hand the story of Holocaust survivor Harry Olmer, who was born in Poland in 1927, survived four forced labour camps over three torturous years, plus time in Buchenwald concentration camp in Germany and the Terezin Ghetto, before being liberated in May 1945. There will also be remarks from MPs and local councillors, as well as a musical performance from the World Harmony Orchestra, whose musicians include refugees from around the world.
The event will take place on Zoom: Book your place here
Islington Council appointments: Jon Abbey, as Director of Children's Services
Jon Abbey joins as Director of Children's Services in spring 2022, from Camden Learning. Jon will lead Islington's Children's Services, working with schools, healthcare providers and other partners to ensure that all children and young people are supported and cared for at every stage of their lives. He will help to make sure that all young people have the chance to benefit equally from the opportunities around them, so they can fulfil their potential and get the best start in life. He has extensive experience as a senior leader in Education and Children's Services, and brings a strong strategic vision, which puts children and young people at the heart of service delivery and decision-making.
Laamiga's new project – Athena to help with financial knowledge
Athena Project will help women from a black, minority ethnic, migrant, or refugee background, to gain financial knowledge and skills to gain financial independence. Laamiga empowers women by equipping them with the right skills and knowledge to realise their full potential.
Starting from 25th March 2022, women can attend online workshops once a month for six months. These workshops will be delivered by experts, covering topics such as introduction to the UK financial system, budgeting & savings, credit & debit, financial fraud, how to save energy costs, etc.
For further information about Athena and the registration process, contact Dr. Emua Ali (Laamiga's Coordinator) at info@laamiga.org or call us on 0208 257 7317.
The Parent House – Volunteer Parent Mentors – Are recruiting for April 2022!
The mentoring project runs continuously, with mentors recruited to provide regular, one-to-one support sessions for mentees. Following a 10 week period of accredited training, mentors are supervised as they support another parent over a six month period. The aim of the project is to connect parents who have successfully opened up new opportunities in their own lives with those who are just starting out on a similar journey. We are currently looking for new mentors to join our team.
If you feel you would benefit from the support of a mentor please call and speak to a member of staff.
The next Level 1 training course will run after Easter next year 2022. If you are interested in becoming a Mentor, please do get in touch by contacting Jyoti on 07961 629657 or email her jyoti@theparenthouse.co.uk
Covid-19 vaccinations – Find out how and where to get the Covid-19 vaccine in Islington, as well as support and other factual information. There are plenty of places you can get fully vaccinated in Islington. The vaccine is the best way to protect yourself and others from Covid-19. If you haven't had your first, second or booster jab, it isn't too late, and every dose helps give you extra protection. More information here.
NAVCA to take on Volunteer Centre Quality Accreditation from NCVO
NCVO and NAVCA have reached an agreement which will see the Volunteer Centre Quality Accreditation (VCQA) transfer to NAVCA from 1 January 2022. This move will bring more certainty to funders, commissioners and also holders of the sought-after quality assurance mark. More information here.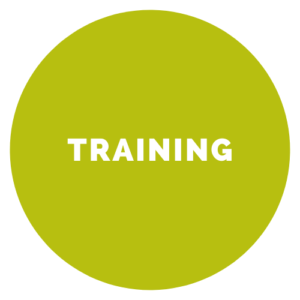 Islington Adult Community Learning (IACL) – Islington Council, in partnership with local tech co-op Outlandish, is delivering free bespoke digital skills training to residents over 19.
This is a great opportunity for anyone who wants to change their career or just become more confident using digital tools and programs.
You needn't be planning to get a career in the tech industry, you just need to be open to learning something new.
You will be supported to learn more about: Graphic design and web design, Social media management and digital marketing, Document creation and management, Product development and much more depending on your interests
Check out the full IACL brochure here.
Healthwatch Islington and the Clarion Digital Skills Team invite you to come along to there training sessions on Zoom. These sessions are free and are aimed at Islington and Clarion residents. Build your confidence in all things digital!
Staying safe online for parents, Thursday 10 February 10.30am
Shopping and saving money online, Tuesday 22 March 2pm
Contact Maria Gonzalez on 07949 780695 to find out more. maria.gonzalez@healthwatchislington.co.uk
Volunteer Management – The Volunteer Management Conference 2022 26 January 2022 – offers a programme of workshops and networking. It looks next steps for transforming volunteering operations, the future of volunteer management, recruitment and retention, as well as changes affecting the volunteering landscape. More details here.
Age UK Islington – Future Matters
Future Matters is a free service to help you plan your emergency and future care wishes, financial and legal affairs. Please find attached a flyer with details for a JANUARY initiative to provide people (living in or who have a GP in either Islington or Haringey) the opportunity to obtain free advice by contacting the Age UK Islington Support Helpline Telephone 020 7281 6018 to arrange a free call back from our Future Matters Team on a number important matters such as: Organising a Will, Putting in place Lasting Powers of Attorney, Making vital decisions about future healthcare options and Other aspects of end of life planning.
Please circulate the information to your colleagues, providers and anyone you feel would benefit from receiving the Flyer to distribute the details further and/or to use the Support Helpline itself.
Voluntary Action Islington – Calling all Services, Charities & Community Groups.
Brand new Local Wellbeing Networks are being established in each Islington locality in an attempt to bring together statutory services and provisions, charities and local community groups. The aim is to ensure affected parties have the opportunity to feedback and directly contribute to positive social changes in the borough and for services to share best practice, resources and expertise. Please do get in touch if you would like to know more about this initiative and see how you can contribute to fairer community development in Islington.
Local Wellbeing Network Coordinator Charlton.Brown@vai.org.uk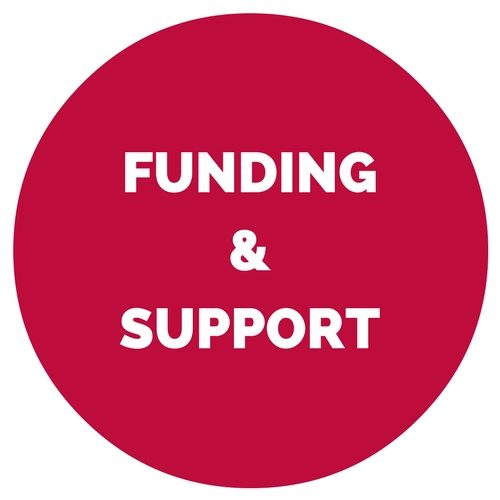 Islington Council Entrepreneurship Scheme for underrepresented groups
The partnership with Islington-based race equality charity Black Training and Enterprise Group (BTEG) is another first for the council, as it helps its communities to build back differently amid the coronavirus pandemic, creating stronger, more equal and inclusive local economies. They will receive up to £5000 worth of FREE business support from January to March 2022!.
Deadline 21 January 2022.
For more information email tara@bteg.co.uk or indra@bteg.co.uk
To find out more now, and to apply once the scheme opens on 10 January, visit www.bteg.co.uk
The Elephant Trust is offering grants to Help New, Innovative Visual Arts Projects. The Trust offers grants to artists and for new, innovative visual arts projects. It aims to make it possible for artists and those presenting their work to undertake and complete projects when confronted by lack of funds. Priority is given to artists and small organisations and galleries making or producing new work or exhibitions. The Trust normally awards grants of up to £2,000, but larger grants of up to £5,000 may be considered.
Deadline: 23 January 2022. More information here
Cripplegate Foundation – Islington Community Chest Applications are accepted from organisations that support people who live, or who are in full-time education, in the Borough of Islington. This includes unregistered community groups, registered charities, social enterprises, companies limited by guarantee, community interest companies and other not-for-profit organisations.
Deadline is 24 January 2022. More information here
Fishmongers' Company Charitable Trust Applications will be accepted from registered charities, social enterprises or community interest companies operating within the City of London and the boroughs of Camden, Hackney, Islington, Lambeth, Southwark, Tower Hamlets and Westminster. Applications will be considered for between £15,000 and £30,000, payable for up to three years (up to £90,000 in total spread over three years). Applications can be submitted at any time and are considered at one of the three annual Philanthropy and Grants meetings.
Current Status Open for Applications Maximum value: £ 30,000
Organisations are requested to send a short description of their project using the Enquiry Form on the 'Contact Us 'page. Here
Queen's Platinum Jubilee Activity Fund This fund will make awards, using National Lottery funding, of between £300 and £10,000, from a total pot of up to £5m. We want to mark and help celebrate the Queen's Platinum Jubilee year by supporting projects that bring a community together and provide opportunities for people who may be less physically active. Funds are available for project costs such as facility hire and coaching, as well as for small capital improvements.
You will need to register your organisation with Sports England here.
Morris Charitable Trust Grants are available to charitable organisations in the London Borough of Islington for projects that alleviate social deprivation and hardship, promote education, community harmony, health and wellbeing and that help disadvantaged young people, adults and senior citizens. Grants can vary between hundreds and several thousands of pounds at the discretion of the Trustees.
Current Status Open for Applications Maximum value: Discretionary
Only a limited number of grants are awarded each year. Applications can be made at any time and are considered several times a year. Applications should be submitted through the online form available on the Trust's website.
City Bridge Trust – Small grants are available for the following areas of work: Greening and growing projects which bring communities together and improve the local environment. Or a project which enables disabled people and/or older people who are disadvantaged to actively participate in the arts, sports and health and wellbeing opportunities.
Grant size: £1,000 and £10,000 per year are available for a maximum of five years
Decision timescale: within 12 weeks
Organisation size: income of less than £100,000
Funding covers: Capital funding, Revenue funding, or a mixture of the two.
Organisation type: Registered charity, CIC, CIO
Find out more and apply here.
You can find more information about these and other funding opportunities in our January 2022 Voluntary Action Islington Funding booklet. Some applications for grants will be closed in late February, early March, make sure that you do not miss the deadline by checking our funding booklet!
The Islington Funding Toolkit enables organisations to easily search a database of current and upcoming funding programmes.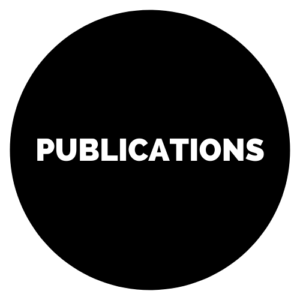 London Plus – The 32 Tales of Covid
London Plus is working with Simon Petherick on our project: 'Tales of Covid: London and the Pandemic' to be published this year. Read our blog to explore a taster of the stories we've collected so far from charities and community groups in London.
Cripplegate Foundation and Islington Giving Funding during the pandemic.
A report has been released from Cripplegate Foundation and Islington Giving, outlining the themes, impact and celebration of Islington's voluntary sector during the Covid-19 pandemic. The report outlines it's working with its coalition partners, and realigned some previously committed funds and launched a public facing Covid Crisis appeal raising over £400,000. As the country was plunged into its first lockdown, it immediately became apparent that as local funders, well integrated into the fabric of the voluntary and community sector in Islington, Cripplegate Foundation and Islington Giving would have to respond quickly to help groups adapt to meet the needs of the people they support.
Find the full report here.