Volunteering Case Study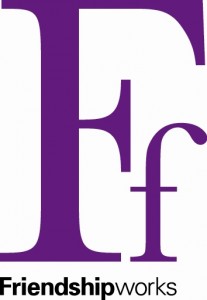 For over 30 years, Friendship Works has been providing mentoring and support to children in the UK
Friendship Works is unusual because of the long-term approach it has to mentoring. Friendship Works believe that children from vulnerable backgrounds need the stability provided by a long-term relationship.
Donald and Julie
Donald was matched with Julie by Friendship Works in 2001. He was only 7 years old. His home situation got worse, and a year later he was taken into care. Over the last 9 years as he has moved from home to home, Julie has been the only constant thing in his life. She has provided a stable and reliable source of care and attention to a young boy who was desperately unhappy and who has been severely traumatised. She gave him the chance to enjoy some of the things that most children take for granted. Just going swimming or playing in the park was new to him. No one had done that with him before.
We all need help and support from the people around us, and we all need someone reliable in our life who we know we can trust. Donald knows that someone is there for him no matter how bad things get. He knows that someone cares about him and believes in him. And that makes the difference.
Friendship Works is the first children's mentoring charity in the UK. For over 30 years we've been providing adult volunteer support for children in desperate need of help across London. Many of the families we support are facing severe financial hardship, domestic violence, alcohol or drug misuse, divorce or bereavement. They need the support of the community around them. That's where our volunteers come in.
Our volunteers meet up with the child they support every weekend for a few hours. They commit to an initial friendship of two years, but many go on to become lifelong friends. They prove that Friendship Works.
Help give a child a better experience of growing up. Go to www.friendshipworks.org.uk/volunteer