Help to develop your community organisation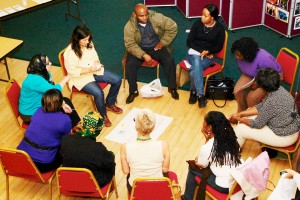 Voluntary Action Islington provides free help to support the development of smaller Islington based community organisations
We can help you if you are about to start a new community organisation, trying to develop your trustees (or management committee), seeking funding for a specific service, or need help with managing people or premises.
Face-to-face advice sessions
You can book to attend one of our monthly advice sessions with an advisor on dates that we will advertise on our website and through Voluntary Action Islington News. An initial session will last up to 50 minutes and one follow up session will be possible. Before the meeting we will need some information from you about the help you need.  Our advice sessions can be booked by calling 020 7832 5800 or send an email to  advice@vai.org.uk
Advice over the phone
You can call us with enquiries 10am to 4pm, Monday to – Friday on 020 7832 5800. A member of staff will provide advice or signpost you to the support you need. We will call you back if nobody is immediately available.