Food Hubs, Free Meals and Food Support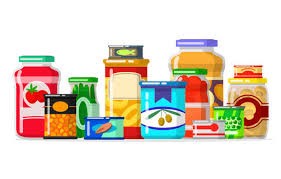 Food Hubs
ARC Community Foodbank
98b St Paul St, N1 7DF
When: Drop-in is currently Tues, Thurs & Sat but from the 31 March drop-in will be on Tuesdays 12.30-1.30pm and 5.30-6.30pm
020 7683 1281
Elizabeth House Community Centre
2 Hurlock Street, N5 1ED
When: Tuesday at 12noon, but queuing can start around 11am (Suggested contributions of £3 if you can donate)
You need to be registered and live in one of the postcodes: N5 1, N5 2, N4 2, N4 3 and N7 7,
Telephone: 020 7690 1300
Email: info@elizabeth-house.org.uk
Islington Foodbank
Highbury Roundhouse Youth & Community Centre
71 Ronalds Rd, N5 1XB
When: Saturday 1-4pm and Mondays 1-4pm
07753 222755
Email: info@islington.foodbank.org.uk
Mildmay Community Centre (Community Coop Food Bank)
Woodville Road, Mayville Estate, N16 8NA
When: Fridays 11.30am -1.30pm (A contribution of £1 per per person, so if you have a family of four the donations would be £4)
When: Thursdays hot vegan meals at the centre.
Telephone: 020 7249 8286
Email: lorrainefood4communities@mildmaycp.org.uk
Ringcross Community Centre (Pilion Trust)
60 Lough Road, N7 8RH
When: Monday, Wednesday and Friday 12-4pm (proof of Islington residency)
Telephone: 020 7700 2498
Free Hot Meals
FoodCycle Finsbury Park
Finsbury Park Community Hub, Corker Walk, N7 7RY
When: Hot meals, Saturdays 1pm
Wheelchair accessible. Disabled Toilets
Email: finsburypark@foodcycle.org.uk
FoodCycle Islington
New River Baptist Church, 80 Arran Walk, N1 2TL
When: Wednesdays 1.00pm
Wheelchair accessible. Disabled Toilets
Email: islington@foodcycle.org.uk
Hare Krishna Food for All
White Van in York Way by Kings Cross
Hot vegetarian meals from 2-4pm Monday to Saturday
Email: foodforalluk@gmail.com
Streets Kitchen
Visit their website for information of locations, services and times.
Subsided Meals
St Luke's Community Centre
90 Central Street, London EC1V 8AJ
Over 55's three course meal for people living in Islington.
Prices for main course is £3.50, 2 courses £4.50 and three courses £5.50
When: Weekdays 12 – 2pm
Helpline:020 7549 8181 – Monday-Friday – 9.30am-5.30pm
Email: info@slpt.org.uk
Health Start Scheme moves from vouchers to pre-paid cards
The Healthy Start Scheme, which provides help to buy food, milk and vitamins, is moving from paper vouchers to a prepaid card. Current recipients will stop receiving Healthy Start from 1 April if they have not re-applied by 31 March 2022. More details about Health Start NHS here.
Please advice your service users so they can reapply before the deadline.
Apply online here or by calling 0300 330 7010.
Contact We are Islington if you need support, for example, if you are self-isolating and struggling financially. You can even call for a friendly chat or for information about staying healthy and well. Call the We are Islington helpline on 020 7527 8222 or minicom on 020 7527 1900. Lines are open every day from 9am to 5pm.
For British Sign Language (BSL), use Signvideo. Lines are open Monday – Friday from 9am to 5pm, Saturday from 9am to 1pm, Sunday closed.
ISLINGTON COUNCIL DIRECTORY
Islington Council directory of Foodbanks and Free Meals