Sporting Volunteering Opportunity at Sportmakers Event 23rd May 2012

17/05/2012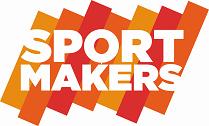 On the 23rd May 2012, Voluntary Action Islington will be running our second Sportmakers workshop
We are looking for sports enthusiasts looking to take part in, or create sporting opportunities. We are also looking for Organisations, groups or clubs looking to promote sporting opportunities.
Sport Makers is a new national Olympic legacy programme that encourages people to take up sports volunteering. The aim is to recruit 40,000 Sport Makers who will support community sport for adults.
People interested in becoming a Sport Maker are asked to register on the website www.sportmakers.co.uk, attend a workshop, and then complete at least 10 hours of volunteering. Participants may be eligible for sports vouchers and will have a chance to win tickets for the London 2012 Games.
Funded by Sport England, the programme runs to September 2013. Locally the programme is managed by ProActive Central London with support from us and L.B. of Islington
– Wednesday 23rd May, 6pm, Voluntary Action Islington, 200A Pentonville Road, N1 9JP
If you are a sports provider, could you consider offering volunteering opportunities for Sport Makers. This will be key to making the programme a success. Please note that the programme is for supporting over 16s.
To register and for more information go to www.sportmakers.co.uk.