Voluntary Action Newsletter
May 2018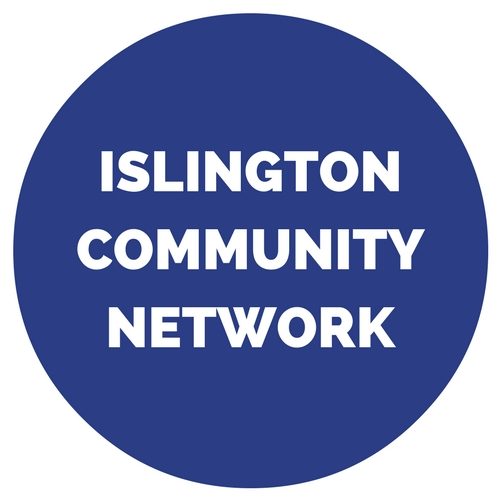 ---
"The Power of People, Partnerships and Participation" is the title of the Islington Voluntary Sector Conference 2018. On 11th July we will look at:
– The bigger picture: funders and "place based social action"
– The power of many: The importance of partnership now
– Local knowledge: close working with local people to deliver what they need.
Austerity and poverty continue to increase, but resources to address local issues will reduce or stay unchanged. To address the disadvantages local people face, working with other organisations – across sectors –will become absolutely vital.
In addition there is a growing expectation that local people are not simply recipients of services – but also shapers of these services and indeed drivers of the future vision for their localities.
Through our keynote presentations and interactive workshops we will bring you fresh ways of thinking and doing to achieve these goals.
It will also be a wonderful opportunity to see London Metropolitan University's new state-of-the-art social learning hub, specifically designed for collaborative learning – a fitting venue for an event focussed on ways of working together.
11th July 2018, 10am-2pm. Ideation Room, Roding Building, London Metropolitan University, Holloway N7 8DB
More info to follow soon. In the meantime, please save the date!
The ICN is open to networks of people and organisations representing particular parts of the borough or particular issues. If you want to be part of the ICN and attend meetings contact Antony Bewick-Smith for more information: Antony.Bewick-Smith@vai.org.uk or 0207 832 5833.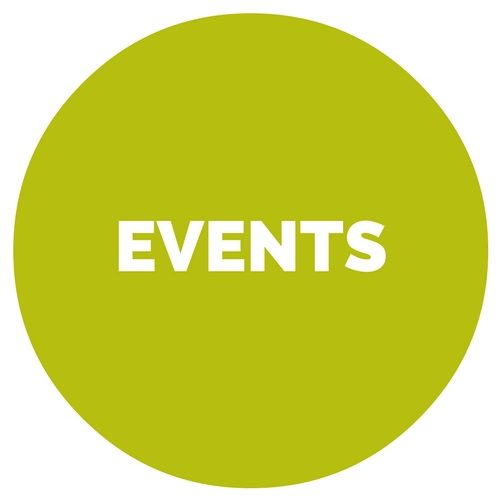 A Community Plan for Holloway
19th May, 11.15am – 14.30pm. Hilldrop Community Centre, Community Lane, Hilldrop Road N7 0JE
Community Plan for Holloway is working in coalition with local people and community groups to create and promote a positive vision for the former prison site.
At the start of the day, architects, Manalo & White, will introduce themselves and we will have the opportunity to discuss the vision for Holloway together. The rest of the day will focus on creating action plans and thinking about what campaign actions can be taken to ensure the best possible outcome for the redevelopment of the Holloway site. For more info please contact Neala Hickey.
Celebrate the repeal of Section 28
23rd May, 6 – 8pm. Islington Town Hall, Upper Street, London N1 2UD
Islington council invites residents to mark the 30th anniversary of the implementation of the Section 28 and the 15th anniversary of its repeal. Know more about the history and impact in Islington at the time, current work to support LGBT inclusive education, and the future policy challenges. Book your place here.
Bee Inspired Volunteering Conference
1st June, 9.30am – 2.30pm. Havering Town Hall, RM1 1BD
This free conference is aimed at any organisation who involve volunteers and is ideal for CEO's, Volunteer Managers, Trustees and anyone who wants to Bee Inspired within their organisation.
Speakers include: James Banks (London Funders), Rob Jackson and Christopher Stacey (Unlock) and more. Bookings and further info here.
Street Iftar Party
6th June, 8pm. St Thomas's Road, London N4 2QH outside Finsbury Park Mosque.
Street Iftar Party will celebrate both Ramadan and London's inspirational community response in the aftermath of the numerous terror attacks in the UK, including the Finsbury Park Terror Attack which took place in the holy month of Ramadan. With the full support of Islington Council, this special gathering is organised by the leading British Muslim charity Muslim Aid, The Muslim Welfare House, and Finsbury Park Mosque with other local organisations. Check the flyer for more info.
Reading Well Booklist supporting common mental health conditions
13th June, 2.30pm. Cat and Mouse Library, 277 Camden Road N7 0JN
This is the launch of the latest Reading Well booklist supporting common mental health conditions. With guest speakers Debbie Hicks – Creative Director for the Reading Agency and Suzanne Lee – Artistic Director of All Change and Creative Producer for Word2018. Check the flyer for more info.
Know Your Rights – London Unemployment Strategies
14th June, 2pm. Moreland Street 33-37 Moreland St, Clerkenwell, EC1V 8BB
This initiative is to promote awareness of the rights and entitlements of unemployed people. An informative meeting hosted by UNITE (don't have to be a member) covering things from Benefit Sanctions, ESA/JSA, Work Capability Assessments, Health and Work Conversations etc. Check out the flyer for more info.
The Cally Festival 2018
17th June, 12 – 6pm. Caledonian Road.
Support local community organisations and expect music, performance, art, activities, creative workshops and much more. The road will be open to a street market of delicious food to eat and brilliant things to buy. The Cally Festival is a free event for the whole community.
Islington: A Celebration of Community
18th June, 5 -7pm. Islington Town Hall, Upper Street, London N1 2UD
This is an event organised by Cripplegate in collaboration with Islington Council's Community Chest and Local Initiatives Fun to celebrate all the great work undertaken by small groups to support local communities in Islington. Book your place here.
Islington Refugee Week Celebration
19th June, 9.30am – 2pm. Islington Assembly Hall, Upper Street, London N1 2UD
This celebration will highlight the positive attributes of what the refugee community have brought to the UK as well as dispelling the negative stereotypes that the media associates with refugees. The theme for refugee week will be 'our shared future.' For further info and stall bookings check IRF's website.
Digital training for charity trustees
19th June, 9.30am – 4pm. TBC
This one day training course is packed with insights to help you understand which digital trends are most critical for good governance, how to manage risk, and what every charity board should be doing to delegate digital effectively. This is a paid training. Further info here.
Small Charity Week 2018
18th – 23rd June.
This is the biggest event in the small charity calendar providing free initiatives, competitions and support over six days for charities or local community organisation with an annual turnover under £1.5 million. Events include: I Love Small Charities Day, Big Advice Day, Policy Day, Fundraising Day, Small Charity Big Impact Day, Celebration Day. They are calling on all small charities to get involved and engage with the activities available. Check the website now as some deadlines are fast approaching. Follow @SCWeek2018 for breaking news.
Islington Great Get Together
23rd June, 2pm – 3.30pm. The Courtyard, Muslim Welfare House, 277 Seven Sisters, N4 2DA
Join neighbours and friends at the Islington Great Get Together organized by Islington Faiths Forum.
The Great Get Together is a national event held in honour of the MP Jo Cox and takes inspiration from her words: "We have more in common than that which divides us." Check out the flyer here.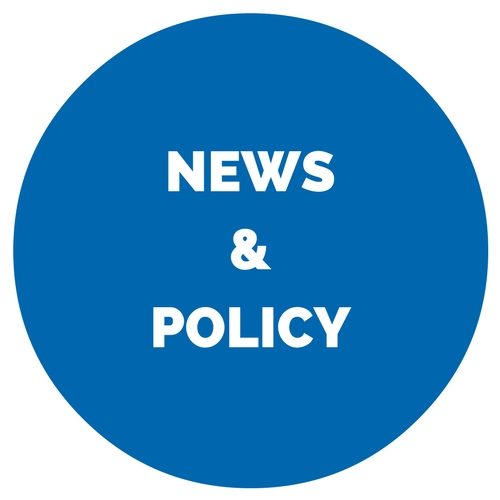 Islington Council now started planning the annual Heatwave 2018 summer activities campaign, which brings together hundreds of events and activities for children, young people and families in the borough. Organisations are encouraged to add their events to the Islington Directory by 15th June in order to appear in the Things to Do section and promote their summer activities. Promote your events for children, young people and families! Check the guide to know how to upload your event.
The Anchor is a confidential drop-in service offering support for a wide range of issues, including: specialist domestic violence and abuse advice; family support; drugs and alcohol services; the Metropolitan police. The drop-ins are on second and last Wednesday of every month from 10am-1pm. To find out more email theanchor@islington.gov.uk or call 020 7354 1359
Volunteers' Week is a chance for us all to say thank you for the fantastic contribution millions of volunteers make across the UK. It takes place 1-7 June every year and is an opportunity to celebrate volunteering in all its diversity – this year's theme is volunteering for all. You'll find inspiring volunteering stories, ways to get involved and lots of downloadable resources to help make your celebrations a success here.
Standtall created a platform where women and girls are able to connect with professionals in order to receive the support they need to get out of an abusive relationship. They are inviting organisations in Islington who work with women who have experienced abuse or bullying to register. It is free and really easy to register! Just have to fill in your organisation details online or complete the word form and send it to nanda@standtall.org to make your services more visible.
The annual Team London Awards celebrates the individuals, teams and corporate volunteers who are making outstanding contributions to their communities and helping to make London the best city it can be. Nominations are now open. The deadline is 16th July 2018 – get your nominations in!
Headway is a free service available in Islington, Camden, Hackney and Haringey which offers bilingual health advocacy to refugees and migrants (whatever their immigration status) who have difficulties communicating in English and speak one of the following languages: Arabic, Dari, Farsi, French, Pashtu, Spanish, Turkish and Urdu.
The aim of the project is to support clients who are facing physical and mental health difficulties and a language barrier. The service is delivered by trained, paid bilingual health advocates.  Their aim is to build clients' independence and to provide support for a maximum of 6 months.  They can also cover clients' travel costs to facilitate access. They are based at Manor Gardens and accepting new referrals. Contact eleanor@manorgardenscentre.org / 0207 272 5336 for further information.
General Data Protection Regulation (GDPR) resources to help:
• Blog from the Foundation for Social Improvement GDPR – What Small Charities Can Do Now
• Information Commissioners Office (ICO): Advice service for small organisations; 12 Steps to take now ; Getting ready for the GDPR
• NCVO Data Protection Guide
• GDPR Checklist from RNB Group for those who work in B2B or B2C marketing
• White Fuse data protection policy template.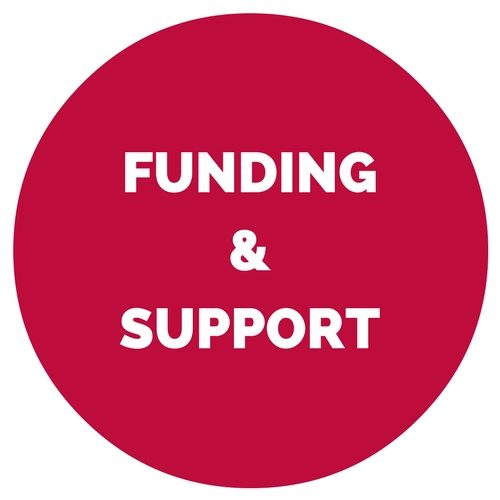 The Clarion Futures Digital Fund is now open for its first round of 2018/19 grants.
Grants of between £1,000 and £5,000 are available for charities and community organisations working to support Clarion residents of all ages to get and stay online and to build the skills, motivation and confidence to use the internet safely as an everyday tool. The Fund is designed mainly to address digital exclusion. Organisations are encouraged to contact Clarion's local Digital, Community Investment, Neighbourhood, Community Assets or other teams to develop their applications. The first closing date is Wednesday 30th May 2018 @ 12noon (for projects from early August 2019 onwards). Decisions will be released by early August 2018.
Hilden Charitable Fund offers grants between £500 – £1,500 to support summer play schemes that last between 2-6 weeks. Schemes with strong volunteer support are encouraged to apply and some priority will be given to projects that show they are inclusive of children from refugee families and that show involvement of Black and Minority Ethnic (BME) groups. Deadline 1st June 2018.
Rosa's Voices from the Front Line grants of between £500 – £3,000 are available to  women's sector voluntary and community organisations to pay for increasing the skills, capacity, credibility and effectiveness of women who wish to challenge gender inequality and promote awareness and change. Some examples of projects: Travel costs for a service user to speak at an event or national conference; costs of creating campaign materials such as posters info graphics or videos. Deadline 15th June 2018.
Get some Charity fundraising event ideas and how to run them effectively from White Fuse.
Voluntary Action Islington has produced a specific funding booklet for Arts & Culture Projects.
You can find more information about these and other funding opportunities in the Voluntary Action Islington Funding booklet. There are up to 15 new additions.
The Islington Funding Toolkit enables organisations to easily search for information on current and up and coming funding programmes.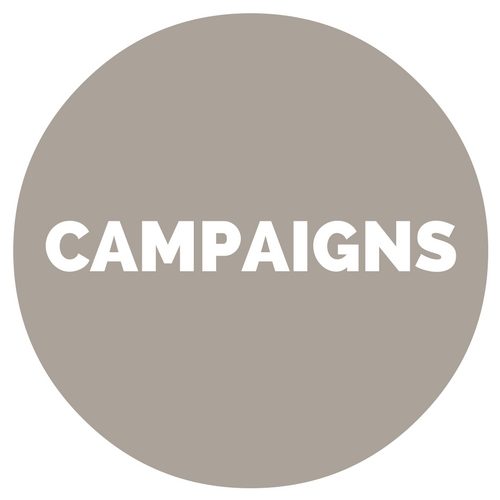 The Home Office has launched an Anti-knife crime advertising campaign to reduce knife crime among young people and challenge perceptions that carrying a knife is normal. The campaign includes a dedicated #knifefree website which provides advice, signposts support services and highlights activities to empower young people to change their behaviour.
HEAR Solidarity is a new space where you can share your campaigns, tell people what you want help or support with, ask others to get behind what you are doing, so we can all build solidarity and work better together across London.
Campaigns on mental health inequality and ending visible hate are currently being presented. Find out more and add your voice here.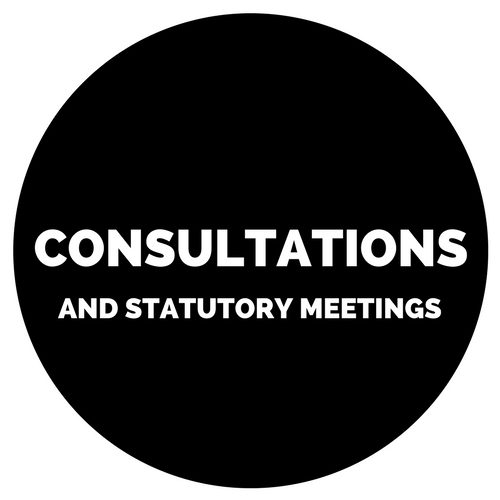 • Islington Health and Wellbeing Board – 1st September 2018, 1pm
• Voluntary and Community Sector Committee – 18th June 2018, 6.30pm, Committee Room 1, Islington Town Hall
The Government has launched its Civil Society Strategy consultation – have your say on how government can work with and for civil society to tackle challenges and unlock opportunities to build a stronger society now and in the future before 22nd May.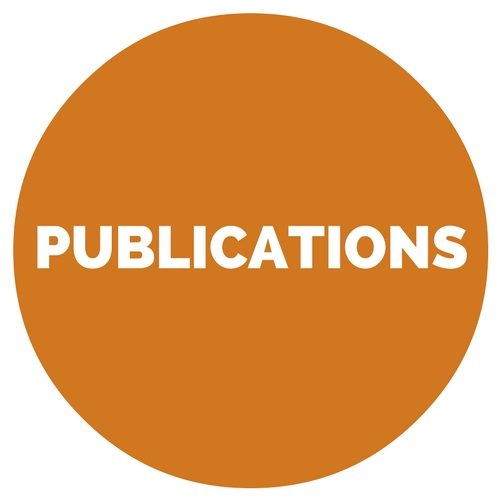 Techtrust put together "A guide to the top CRM systems for charities" this handy PDF guide can help in the process of choosing a CRM or donor management system.
End Violence Against Women (EVAW). A coalition of women's groups, including IKWRO, LAWRS and Southall Black Sisters, have released 'Women Living in a Hostile Environment' a briefing paper on the effects of the 'hostile environment' immigration policy on migrant women in relation to domestic and/or sexual abuse.
White Fuse gathered some relevant steps about online donations on their post "How to get donations – raise more with your charity website". It is aimed at small charities with small budgets.