Voluntary Action Newsletter
January / February 2019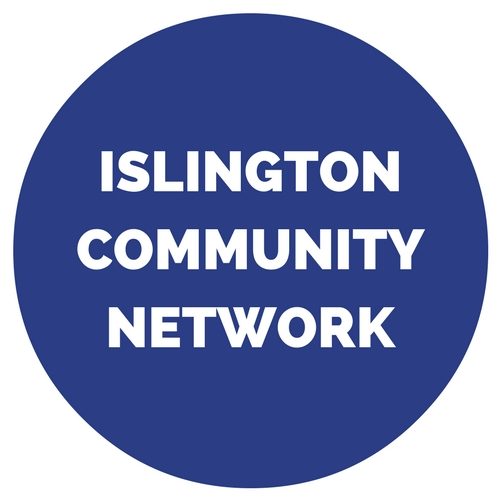 ---
ICN Partnerships Groups launch, "Let Our VCS Organisations Work Together to Address Big Local Issues", 5th  February at 10am – 2pm
We want to form effective working partnerships to tackle four big local issues…
At the last ICN conference the local voluntary sector discussed these four big local issues in detail:
•  Community Safety
•  Health and Well Being
•  Inequality
•  Poverty
At the launch we will:
•  Review the key Islington issues/challenges under each of the 4 themes above
•  Collectively identify and prioritise challenges
•  If your organisation has the appetite… agree to start seeking funding for our partnerships.
Please book online here.
The ICN Partnership Groups are open to networks of people and organisations representing particular parts of the borough or particular issues. Contact Antony Bewick-Smith for more information: Antony.Bewick-Smith@vai.org.uk or 0207 832 5833.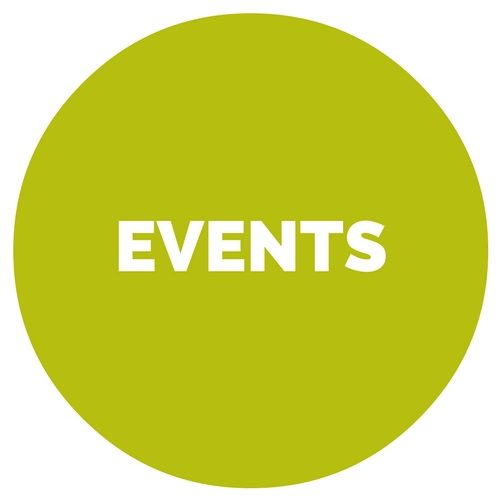 Holocaust Memorial Day 2019
28th Jan, 10am – 12pm. Islington Assembly Hall, Upper Street, N1 2UD
There will be a testimony from Holocaust survivor, Harry Spiro, and remarks from Jeremy Corbyn MP, Emily Thornberry MP, and leader of the Council, Cllr Richard Watts, alongside contributions from the borough's schoolchildren. RSVP to elizabeth.petherick@islington.gov.uk
Knife Crime conference – Islington Somali Forum
28th Jan, 12 — 5.30pm. Islington Town Hall, Upper Street
Islington Somali Forum is launching their inaugural conference on Knife Crime, County Lines and Criminal Activity among Somali Youth. In attendance will be: parents, victims of crime, young people, and representatives from the police force, voluntary sector and statutory bodies, as well as youth offending teams. This conference will be an opportunity for everyone concerned to voice their views on how we can tackle knife crime. Book here.
BIG Alliance's BoardMatch
26th February, late afternoon at Macquarie Group, London EC2Y 9HD
The BoardMatch event is back and for the first time its being brought from East London to the borough of Islington. This is your opportunity to present your trustee needs directly to 70-80 interested employees of over 30 City and Canary Wharf based companies.
In the week prior to the event at Macquarie Group their volunteers will be hosting a pitching skills session to help you hone the promotion of your vacancies. Following the event, BIG Alliance staff will support you in coordinating the applicants and inviting to interview the employees who you'd like to join your board. From the last event in October one charity gained as many as 3 new trustees. Please contact tom.browne@thebigalliance.org.uk for more information or to reserve a space for your organisation by Monday 28th January.
Winter Wellbeing Festival
7th Feb, 12 – 3pm. Islington Town Hall, Committee rooms 1, 2 and 3, Upper Street.
Manor Gardens organised a 'Time to Talk Day' to promote positive conversations with people about mental health, trying to reduce stigma, and giving people information about how to get the help they might need. There is space for some free stalls to give out information. If your organisation has taster sessions, crafting activities, interactive ideas, or ways of getting people to talk, please do contact felicity@manorgardenscentre.org
Fundraising workshop: Introduction to Funders and Applications support
8th Feb, 12.30 – 3pm. City Hall, The Queen's Walk, London SE1 2AA
This free workshop organised by 4in10: London's Child Poverty Network is been designed to help organisations to understand the different types of funding applications, how to research and select the right ones for your organisation and write effective bids. The workshop is aimed at VCS organisations in London, with funding opportunities focused on those working on issues of tackling poverty and supporting children and young people in London. Click here to register.
Uncomfortable Conversations: Unconscious Bias and Disproportionality in the Criminal Justice System
15th Feb, 9.30am – 4pm. Soapbox Youth Centre, 69-85 Old St, London, EC1V 9HX. 
This CPD-certified training course is targeted towards youth justice practitioners and aims to enhance awareness of unconscious bias within the context of racial disproportionality and overrepresentation of young BAME people within the criminal justice system. The training is intended to increase understanding of this complex issue and explore strategies and techniques to reduce the potential for UB to adversely impact upon practice. More info and registration here.
Annual Youth Conference
19th Feb, 12 – 5pm. Islington Town Hall, Upper Street, N1 2UD
Galbur Foundation in partnership with Islington Council present organised a day filled with local young people, parents and carers at Islington Town Hall to discuss what Mental Health and Youth Crime means to them! This is free service but you need to register on Eventbrite as the numbers are limited. More info and registration here.
Outcome's – Islington Mind LGBTQ+ History Month Celebration
26th of February 11am – 3.30pm
This will be a great opportunity for everyone to visit the service that they offer every Tuesday to our LGBTQ+ community. There will be tasters from their activities and therapies (such as Creative Writing, art workshops and film reviewing club, as well as ear acupuncture and head massage). Information about Outcome and their specialist projects such as Freedom from Fear to Love – a specialist LGBTQ support for asylum seekers and refugees and United in Strength – a specialist support for LBT women experiencing domestic violence will be available all day. Amazing lunch will be served (for £3) at 1pm. At 3pm the day will close with raffles  (booking in advance is recommended!). Please check the flyer for this event of information, celebration and fun. Please RSVP and book your lunch with mailto:sigal.avni@islingtonmind.org.uk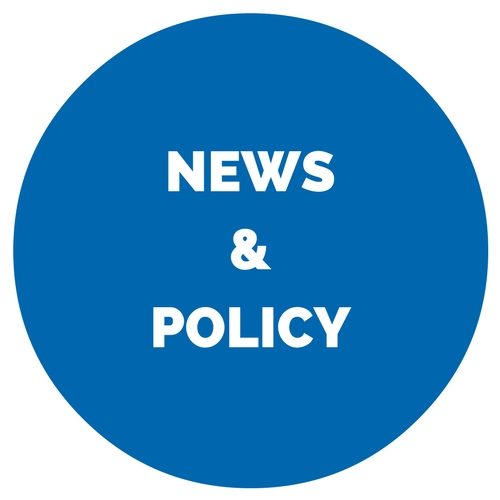 Our colleagues at Single Homeless Project gathered a daily list of free and affordable food options for Islington residents, it also includes alternatives to food banks in case people exceed permitted number of referrals. Click here to download the list of free food banks which will be helpful for clients who may be struggling over the festive season and afterwards.
Hilldrop Community Centre have joined with Morgan & Wiseman solicitors to offer free legal advice on all issues relating to immigration. Every 2nd and 4th Tuesday of the month from 12.30 – 3.30pm at Hilldrop Community Centre. You need to book to get an advice session 020 7607 9453 / office@hilldrop.org.uk
Islington libraries organise the "Learn to build your own PC" sessions every Tuesday from 8th January for up to 6 weeks from 10am to 2pm at the Central Library. Check out the leaflet for more information.
Applications for the 2019 Community Resourcing (CoRe) programme organised by The BIG Alliance, Islington Giving, Macquarie Group and Slaughter and May are now open!
Key components:
• 6 months of bespoke support from a team of 4-5 selected business volunteers
• March – October 2019
• Focused on supporting your organisations' key objectives, often providing resource to complete work that wouldn't otherwise have been possible.
• Support and CoRe programme management provided by the BIG Alliance throughout
Potential areas of support:
• Business planning and fundraising
• Governance
• Financial management
• Asset management
• Operational diversification and expansion
• Branding and marketing
• GDPR
• Research, insight, and monitoring and evaluation
For further information download the CoRe 2018 programme report. Email tom.browne@thebigalliance.org.uk by Wednesday 30th January if you would be interested in joining this year's 2019 programme.
The One You Islington website offers a number of different apps, service information and health information to help you get healthy in 2019. It's that time of year when, after overindulging a bit, we're all thinking about making some new healthier habits. With the right support and motivation, you can make small changes to improve your health right away and double your chances of staying healthy as you get older
Citizens Advice Islington offers a debt drop-in service every weekday, in person, on the phone and by email. They can help to maximise income, budget for essentials, come up with a budget or negotiate with creditors. Contact them on 0203 745 8921 or debt@rcjadvice.org.uk. You can also visit them at 222 Upper Street, Islington, N1 1XR
IPR KidsSupport provides a specific dedicated service for Islington families with children with disabilities or long term health conditions, focussing on welfare benefits. It can assist with DLA Child Applications, Appeals, Tax credits and other matters that would assist such families. It includes appointments at their main offices at the Manor Gardens Centre in Holloway. They already have existing demand from families with children with Attention Deficit Hyperactivity Disorder, as well as autism. They are linking with organisations locally to ensure that families with children who have learning difficulties, autism and physical disabilities, can access the service.
Islington CCG wants to hear residents views on the Islington Walk-In Centre service – help them understand how to provide better same-day access. The overarching goal to which Islington CCG is committed is to increase access and to provide high quality primary care services to the people of Islington. To find out more and share your views, please click here.
Get Set are running a financial wellbeing course for parents of primary school children who live, work, study or worship in Islington. The 4-week course consists of group workshops and individual coaching support. There is also access to a suite of online activities and games for children to get involved at home. The next course is starts on Friday 1st February, 10am – 12pm. Please have a look at the leaflet for more details.
Media Trust's launched the new online Resource Hub last month. The Hub will bring organisations the latest digital marketing and communications resources, tips and advice, on a broad range of topics from strategy and building online audiences to social media and SEO. You will find insights from charity peers as well as tools and tips from the media and tech giants that are shaping the way we market and communicate in today's rapidly evolving digital world.
Voluntary Arts  launched a new interactive Creativity Map designed to help increase the visibility of creative groups and regular activities across the UK and Republic of Ireland. Creative groups can use it to promote their organisation and find new members in their vicinity. Make the contribution your organisation is making to the Islington cultural life more visible, add your group!
UK registered charities can receive free website hosting from 34SP.com. If you're a registered UK charity looking to make your budget, get in touch! We have already done it! For further information on free web hosting for registered UK charities please visit: www.34sp.com/charityhosting
General Data Protection Regulation (GDPR) resources to help:
• Blog from the Foundation for Social Improvement GDPR – What Small Charities Can Do Now
• Information Commissioners Office (ICO) 12 Steps to take now and Getting ready for the GDPR, Advice service for small organisations.
• NCVO Data Protection Guide
• GDPR Checklist from RNB Group for those who work in B2B or B2C marketing
• White Fuse data protection policy template.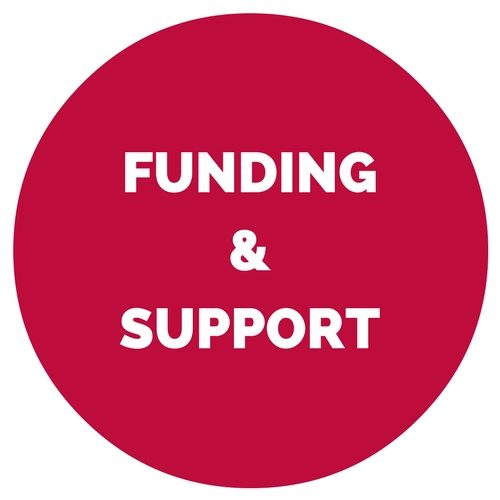 Continuing the tradition of local giving, the Gunners Fund supports local projects and good causes with small grants that can make a big difference to the lives of local people by offering smaller grants of up to £2,500 that can make a big difference to the community. Find out more about how you can apply: Grant Making Guidelines, Application Template, Reporting Template
Clarion Futures Community Grants Programme is open once more until  (12 noon) on Friday the 8th of February 2019 for applications from community, voluntary and charitable groups that would like to deliver community projects. To download the guidance document, eligibility quiz and application form and to see the criteria, please click here.  If you do have any further queries about the grant please contact Julie Bustos at info@groundwork.org.uk
Henry Smith Charity launched an "Improving Lives" Grant programme to charitable organisations, social enterprises and constituted charitable groups to help people in the UK when other sources of support have failed, are inappropriate, or are simply not available. Grant size: between £20k – £60k per year during a period of 3 years. There is no deadline for applications. For further information and how to apply here.
Ibrahim Foundation gives grants to organisations which aim to improve the quality of life for people and communities in the UK, both now and in the future. They like to consider work where others may find hard to fund, perhaps because it breaks new ground, appears too risky, requires core funding, or needs a more unusual form of financial help such as a loan. Check out more information here.
Dickie Bird Foundation Fund is now open for local groups which assist young people under 16 years of age to participate, to the best of their ability, in the sport of their choice irrespective of their social circumstances, culture or ethnicity and to ensure that, in doing so, they improve their chances both inside and outside sport. The grants are payable to disadvantaged children aged under 16 for essential sports equipment. Travel or coaching are not payable. Payment is for individuals therefore teams/groups should not apply. More information here.
The Screwfix Foundation is a new charity set up by Screwfix in 2013. It has a clear purpose of raising funds to support projects that will fix, repair, maintain and improve properties and community facilities specifically for those in need in the UK.
The Percy Bilton Charity is a grant-making trust. Grants are made to organisations and individuals in need throughout the U.K. Organisations assisting disadvantaged youth, people with disabilities and older people may apply for grants towards capital expenditure. Social workers may apply on the behalf of individuals who have a disability or mental health problem, or who are over 65, for grants to purchase basic furniture, equipment and clothing.
Voluntary Action Islington have produced a specific funding booklet for Arts & Culture Projects.
Some application for grants will be closed in early February, make sure that you would not miss the deadline by checking our funding booklet! You can find more information about these and other funding opportunities in the June 2018 Voluntary Action Islington Funding booklet.
The Islington Funding Toolkit enables organisations to easily search for information on current and up and coming funding programmes.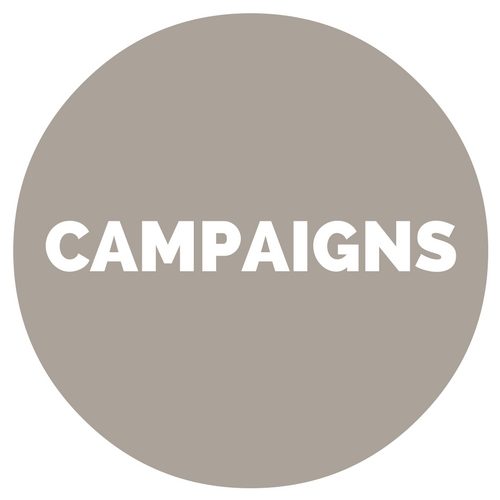 Islington Council joined the nationwide SUGAR SMART campaign that aims to encourage people to reduce the amount of sugar they consume in an effort to tackle serious health conditions. SUGAR SMART Islington is a campaign that supports local businesses, schools, children's centres, sports / leisure centres, workplaces, hospitals and community organisations to promote heathier, low-sugar alternatives and to limit less healthy food and drink choices.
Any local business, organisation or employer can sign up to the campaign on the SUGAR SMART website. There are lots of suggestions for actions that help people to reduction their sugar intake, or you can come up with your own innovative idea and email that to Julie Edgecombe.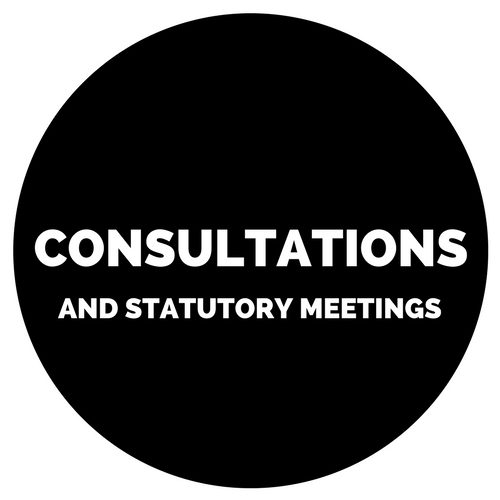 •Islington Health and Wellbeing Board – 20th March 2019, 1pm
•Voluntary and Community Sector Committee – 29th January 2019, 6.30pm, Committee Room 1, Islington Town Hall
The Charity Commission has launched a consultation to seek views on how best to reform the process for developing the Statement of Recommended Practice (SORP), and to make recommendations for any necessary changes to ensure the SORP remains fit for the future. The closing date for comments is Monday 4th February.
After the Transforming Mental Health Services in Camden and Islington consultation, Camden and Islington CCGs met on 20th December as a Governing Body in common to make a decision on the proposals in the consultation. The responses from the public and key stakeholders were presented at this meeting in an evaluation  report along with detailed information on how the points raised in this report and as part of the consultation will be addressed (in a Decision Making Business Case). The Governing Bodies agreed the proposals. Islington Clinical Commissioning Group's website explains in full the next steps now the proposals have been agreed along with the evaluation report and how the recommendations from the local community will be addressed. If you're interested in being involved in the next steps of the engagement for both the inpatient unit and the community hubs please email: islington.ccg@nhs.net or call 020 3688 2900.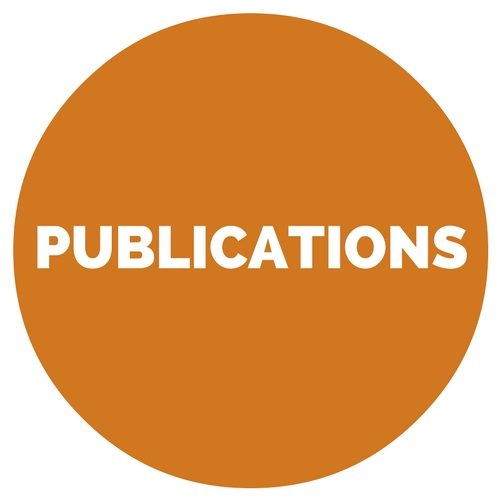 Charity Digital has compiled some useful statistics from 2018, drawing on research from the Charities Aid Foundation, the Directory of Social Change, Salesforce and more. The information covers the changing donor landscape, the battle to do more with less and the endless opportunities that technology offers.
Voluntary Arts published the results from their survey of creative participation 'Big Conversation 2018'. The survey highlights the huge contribution that the voluntary and amateur creative sector makes to addressing one of the most pressing public policy challenges: that of loneliness and social isolation.