Voluntary Action Newsletter
January – February 2020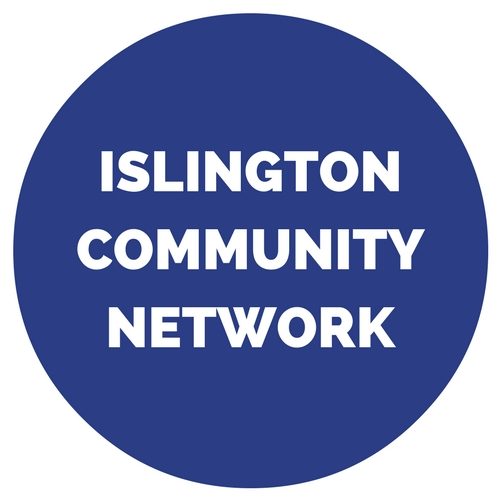 ---
As reported in previous newsletters the ICN structure was be replaced by thematic action groups (facilitated by VAI) which will address four big local issues:
Community Safety
Health and Well Being
Inequality
Poverty
These groups build on the successful 2018 VAI Conference in 2018, where these four issues were discussed in detail; Community Safety was discussed in depth at our 2019 conference. VAI invited a cross-section of voluntary and statutory organisations to discuss each of the four themes and agree priorities for action. The notes from these meetings will be made available soon.
The ICN Partnership Groups are open to networks of people and organisations representing particular parts of the borough or particular issues. Contact Antony Bewick-Smith for more information: Antony.Bewick-Smith@vai.org.uk or 0207 832 5833.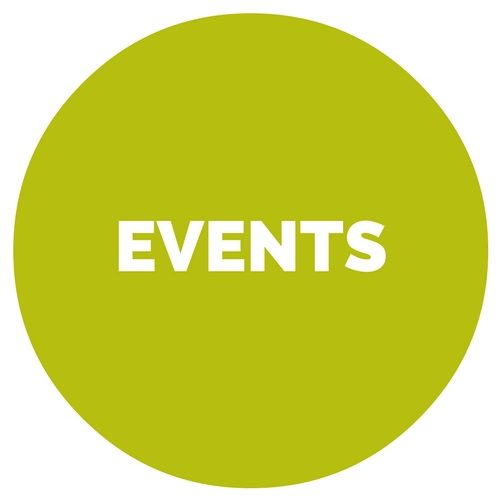 Talk for Health Taster: Learn To Talk for a Fit Mind – Talk for a Fit Mind
Wednesday 22nd January 2020 from 6pm to 8pm. Pirate Castle, Glbey's Warf, Oval Road, London NW1 7EA
The free taster session teaches the skills of authentic talking, empathic listening and managing a group. This will enable them to go on and join or set up their own ongoing groups for connection and wellbeing. Without the need for professional therapists – which is why it is called peer-to-peer support groups. By learning these basic skills, people can support each other and make a real positive difference to their emotional health. The Taster will give you a chance to experience some of the four key learning areas of our full programme, open and truthful talking, empathic listening, basic counselling skills and how to set up an ongoing group to take care of your own wellbeing and enable others to do so. Register your place here and the taster sessions get booked up fast.
Islington Holocaust Memorial Day Event – Islington Council 
Monday 27th January 2020 from 9:30am – 12:15pm. Islington Assembly Hall, Upper Street, Lodnon N1 2UD
Join London Borough of Islington to commemorate the 75th anniversary of Auschwitz's Liberation and the 25th anniversary of the Bosnian Genocide. The event is held at Islington Assembly Hall which will feature powerful testimonies from Holocaust and Bosnian Genocide survivors, contributions from local schoolchildren, and remarks from local MPs and Islington Council Leader Cllr Richard Watts. Register for the event here.
Fundraising Mini Masterclass – Keda Consulting
Tuesday 28th January 2020, 1pm – 5pm. 200a Pentonville Road, London N1 9JP
This workshop is for people who are involved in charity's fundraising whether that is leading the fundraising programme, developing strategy or raising funds from grantmakers, corporates and community fundraising. In the masterclass, you will gain the knowledge and skills to help you smash your fundraising goals, practical advice from experienced and successful fundraisers, interactive learning that you can tailor to your charity, increased support network by connecting with your peers and templates to take back to improve your charity's fundraising success. Mini – organisation turnover less that £1m – tickets are £5.00, mini – organisation turnover £1m to £5m – tickets are £10.00, mini – organisation turnover £5m+ – tickets are £35.00. Book tickets here.
Heavily Subsidised fundraising training – The FSI
4th & 5th February 2020, 9:45am – 4:30pm. Amnesty International, 25 New Inn Yard, London EC2A 3EA
The training will have nearly 300 delegate training places so that all small charities can access the skills they need to become self-sustaining. Training sessions cover a wide range of fundraising techniques and back office skills delivered by experienced and knowledgeable trainers. Explore 14 different courses covering topics such as trusts & foundations, project management, fundraising strategy, charity leadership, earned income and many more! These sessions are heavily subsidised and fill up fast, so book your spaces now.
Stand Up to Cancer Live – Union Chapel
Tuesday 11th February 2020, 6:30pm – 10:30pm. Union Chapel, Compton Terrace, Islington, London N1 2UN
White Lies are announced to headline Stand Up To Cancer at Union Chapel 2020 taking place on Tuesday, February 11th. Joining them on the night for this very special evening of live performances are an array of exceptional artists including Maisie Peters, Benjamin Francis Leftwich, Aaron Smith, Kitt Philippa and a very special guest to be announced closer to the date. Tickets are £30.25 for general admission. Book your tickets here.
Brexit and Islington's Children & Young People Forum Meeting 
Thursday 13th February 2020, 11am – 1:30pm. The Arc Centre, 98b Saint Paul Street, London N1 7DF
The Islington Children and Young People's Voluntary Sector Forum invites you to attend the Forum meeting on Thursday 13th February at the Arc Centre, from 11-13:30 (lunch is provided!) Through this meeting, CYPVSF wants to show the link between immigration protection, and CYP – British, European and others – and their rights. We aim to bring to light the real consequences posed by leaving the EU – and how CYP will be directly impacted. Register your free place here as spaces are limited.
Get your Business online – Discovery. With Three
Tuesday 18th February 2020,  10am to 4pm.  8-9 Upper Street, Islington, London N1 0PQ 
The workshop is to help you enhance your digital know-how and promote your business online and on social media. The workshop is running throughout the day and will provide you with a one-stop-shop that includes everything you need to get up and running. If you are just getting started, this is the workshop for you, it will help you understand the world of social and get your business profiles set up on Facebook, Twitter & Instagram. You won't need to come to this session if you have created your Business profiles already.  10am – 11am – Set up Social Media for your Business, 11:15am – 12:45pm – Sharing Content on Social Media, 1:45pm – 2:45pm – Social Media Insight & Promotions, 3pm – 4pm – Use Google for Business. Wifi, tea, and coffee provided. Book your free tickets here spaces are limited.  
Islington London's Larder – Islington Guided Walks
Thursday 20th February 2020, 5pm – 7pm. Angel Station, Islington High Street, London N1 8XB
If you're interested in food history, like exploring London's side streets or simply want to build up an appetite this walk is for you. More information here.
Excel for sorting and analysing your non-profit's data – Superhighways
Tuesday 25th February 2020, 10am – 3pm. 200a Pentonville Road, London N1 9JP.
This course is for anyone working in a voluntary or community organisation that is responsible for monitoring and evaluating outcomes and designing services. It is at Intermediate Level so is appropriate for people who already have a working knowledge of Excel. It is not suitable for complete beginners. By the end of the course you'll be able to manage, filter, sort and view spreadsheets of multiple records, apply formula and functions to support monitoring & evaluation, analyse and interact with your data using pivot tables and create simple charts & graphs. There are two types of tickets, 1: charities and voluntary organisations in London only with an income under £350,000 – ticket price is £40.00. 2: charities and voluntary organisations in London only with an income above £350,000 – ticket price is £80.00. Book tickets here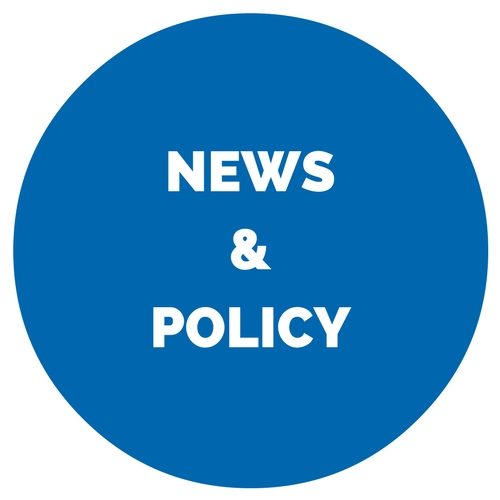 Bright Start Islington are offering a FREE Family Kitchen 6 week program for parents/carers with children aged 2-5 years. This fun FREE course is available at Jean Stokes Community Centre and Archway Children's Centre. Information and contact details can be found on the poster here. 
The Beacon Programme is upcoming online peer surgeries. The Association of Chairs online peer surgeries aim to bring Chairs and Vice-Chairs together online, where they can share their experiences and learn from those who may be facing similar challenges and opportunities to them.  The surgeries are led by session leaders, fellow Chairs or Vice-Chairs, who will begin the surgeries by sharing their experience on particular topics. For brief descriptions and instructions on how to book onto the different surgeries read here.
Islington Council Launches UK's First 'No Knife Shop' Scheme – Islington Council has teamed up with the metropolitan police and the Ben Kinsella scheme to prevent knife crime. Despite a reduction this year in the number of knife crime offences in Islington, knife-crime remains a serious concern in the borough and around London. Knives used in violent crimes include kitchen knives, box cutters and other small blades designed for DIY and household usage.  Read the full article here.
Mental health and wellbeing for the Deaf community -At the November 2019 meeting, the aim of the session was to talk to Deaf residents in Islington about mental wellbeing. Download the summary of what happened at the meeting.
New Ofsted report says thousands of children are denied a good education by consistently underperforming schools. More than 200,000 children, mainly in disadvantaged areas, are being educated in schools that have been consistently weak when inspected over the last 13 years, a new Ofsted report shows which is titled 'Fight or flight? How 'Stuck' Schools are Overcoming Isolation report'. Reads the Ofsted report here.
Islington Giving is recruiting for the 2020 Young Grant Maker programme.
The Young Grant Maker programme puts a group of young Islington residents in charge of a pot of funding. They come together to make all the decisions about how the money should be spent on charities working with young people in the local area. They will receive training and support to build their skills and they will be rewarded for their involvement. If you know a young person who is interested, they should contact Alex Duffy before 15th February 2020, on either alexandra.duffy@cripplegate.org.uk or 07985 289407.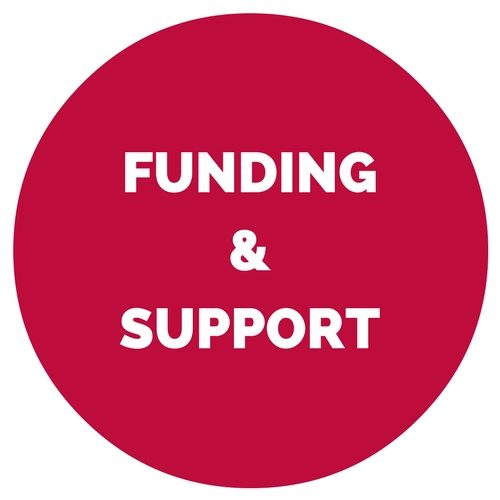 A B Charitable Trust grants deadlines are normally 2 months before the trustee meetings. The trustees meet four times a year in January, April, July, and October, the deadline for application is 26th April 2020 and the trustees meet in July.  The Trust aims to support charities that defend human rights, such as freedom from torture and arbitrary imprisonment, and promote respect for individuals whatever their circumstances. The Trust is  interested in charities that work with vulnerable, marginalised and excluded people in society, with a focus on: refugees and asylum seekers, prisoners and penal reform and human rights. Grant sizes are between £10,000 and £20,000. Check the funding guidelines here, frequently asked questions here. To apply check if you're eligible here then it takes you to the online application.
Beatrice Laing Family Trust Grant Programme applications have no deadlines and can be sent throughout the year. Please note the trustees meet quarterly, and applications are reviewed on a rolling basis. The small grants range from £1,000 to £5,000. Funds are available for groups to help to relieve poverty in their local communities. Note that they do not accept applications by email, please send the application to Ms. Elizabeth Harley Beatrice Laing Trust, 33 Bunns Lane, Mill Hill London NW7 2DX. Please complete the eligibility quiz, download the cover sheet and post your full project proposal. Here is How to submit your application  Due to the large number of applications received they are unable to acknowledge receipt of applications.
Islington Council's Voluntary and Community Sector Partnerships Grants Programme deadline is on 15th March 2020 at 11.59pm. Islington's VCS is central to the council's ambition for a fairer Islington and we are privileged to have a strong and vibrant VCS making an invaluable contribution to life in the borough. Funding will be awarded to organisations that reflect Islington's diversity and that are working in communities across the borough. Information and guidance on the programme and application forms can be found here. They will be holding a number of information sessions between 3rd and 13th February, details are on here. Completed application forms can be emailed to partnerships@islington.gov.uk 
Chapman Charitable Trust Grant Programme applications have no deadlines and can be sent throughout the year, but note that trustees meet twice a year March and September. Applications received before the beginning of those months will be considered at the relevant meetings. The grants range from £1,000 to £2,000 and the main focus is on activity such as health and wellbeing, including research. Also grants for the culture such as the natural environment and heritage, care, the community and counselling. They receive many applications and regret they cannot acknowledge receipt. Please note the absence of any communication for six months as an indication that the application has been unsuccessful.  Apply
City Bridge Trust Grant Programme applications have no deadlines but note the trustees meet in January, March, May, July, September, and November each year. The trust currently awards around £20m per year to charitable causes in London. The majority of these grants are made under our Bridging Divides scheme, which has three programmes connecting the capital, positive transitions and advice, and support. The trust fund registered charity, registered Community Interest Company, registered Charitable Incorporated Organisations. Check who the trust fund here | how to apply here | do the eligibility quiz before applying here
Kelly Charitable Trust Programme next application must be submitted by 1st March 2020. Grants will generally be worth up to £5,000, but trustees will consider requests for higher amounts. Make sure that you are a registered charity before applying. The three areas of activity that the charity wishes to support are, Interventions that support families and help them in ways that prevent the fracture of the family unit, eg practical family support, relationship counselling and mediation. Families where sexual abuse, physical abuse, domestic violence, alcohol abuse and drug abuse threaten the integrity of the family unit. Prisoners and in particular their families, during and after the period of imprisonment. The trust prefers to support charities whose income is below £500,000, however larger charities with pioneering pilot projects will be considered. Apply here and send the application to mail@kftc.org | Make sure to read the application criteria before applying.
Peter Cruddas Foundation Grants next application deadline is on 1st March 2020.  Grants are to help projects for disadvantaged young people in the UK towards pathways into education, training and employment. Only registered charities can apply for grants.  There is no minimum or maximum amount and projects can be funded for more than one year. However, the Peter Cruddas Foundation will be looking to the applicant to demonstrate that they can manage the amount they have applied for and how they intend to continue (if appropriate) after the funding has been spent.  Send application to s.cox@petercruddasfoundation.org.uk  | Read the guidelines & how to apply before applying.
You can find more information about these and other funding opportunities in our 2019 Voluntary Action Islington Funding booklet. Some applications for grants will be closed in early February, make sure that you do not miss the deadline by checking our funding booklet!
The Islington Funding Toolkit enables organisations to easily search a database of current and upcoming funding programmes.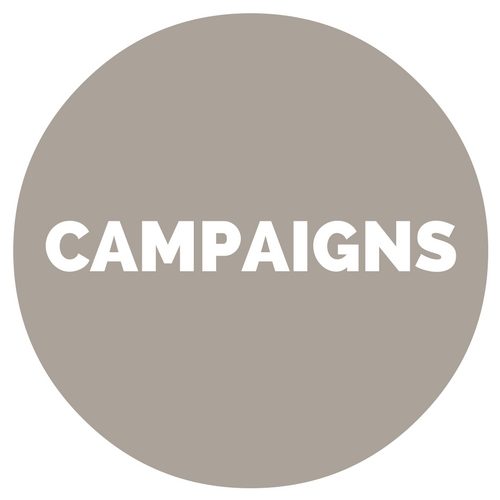 The Islington Living Streets Group was the first to successfully lobby for 20 mph speed limits on all residential roads. Islington, therefore, became the first London borough to achieve this victory. We worked with Islington Cyclists to press Transport for London for safe pedestrian and cycle crossing at Madras Place, Holloway Road. They are regularly consulted by the council on a variety of issues, including traffic management schemes, controlled parking zones, and planning policies and proposals. Read more here about a healthier Islington with streets where everyone, including the young and old, can enjoy walking and cycling.
Join Sector campaign for children – Charities across the children's sector urge the next government to both listen to children's priorities and to put children's wellbeing at the heart of their policymaking. Children's voices were shared using #IfIWerePM and campaigners used #ChildrenAtTheHeart to share their own calls for improving the lives of vulnerable children. Read more about the campaign here.
Campaigning to keep the UK's commitment to child refugees – As the EU Withdrawal Bill passes through parliament, an amendment to ensure it does not abandon commitments (currently contained in the Dublin Regulation) to reunite child refugees with family in the UK is being debated. Although a majority of MPs in the Commons have already voted against the amendment, the House of Lords is debating it this week and a group of charities, including Children England, has supported a briefing from Safe Passage on why it is so important that this amendment is passed.  Read more on the campaign here.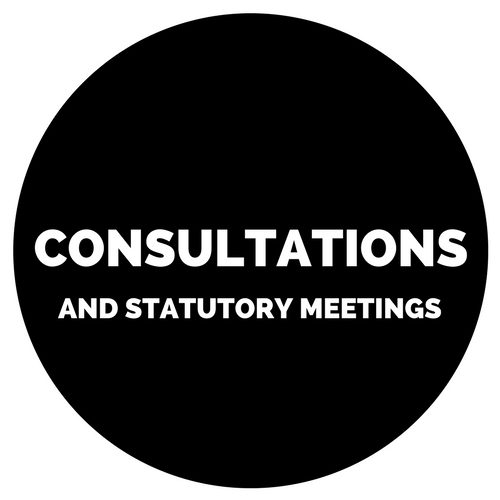 Positively UK and Living well are commissioned by Islington Clinical Commissioning Group (CCG) to help them better understand the barriers faced by those living with long-term conditions when trying to access current self-care and self-management support services.  In order to collect the views of Islington residents with long-term conditions, healthcare teams and carers, they would like to ask you to fill in one of the following short surveys that take less than 3 minutes to complete. They especially would like to hear from those within communities whose voices are often not heard and each survey also provides an opportunity for you to let us know if you would be interested in taking part in a one-to-one interview or focus group:
Based on what Positively UK learn they can provide the CCG with recommendations on how they can widen their self-care and self-management offer in Islington and increase the number of people who benefit.
Provisional local government finance settlement 2020 to 2021 – This consultation seeks views on proposals for the local government finance settlement for 2020 to 2021. This consultation document and consultation process have been planned to adhere to the Consultation Principles issued by the Cabinet Office. Representative groups are asked to give a summary of the people and organisations they represent, and where relevant who else they have consulted in reaching their conclusions when they respond. Information provided in response to this consultation, including personal data, may be published or disclosed in accordance with the access to information regimes (these are primarily the Freedom of Information Act 2000, the Data Protection Act 2018, the General Data Protection Regulation and the Environmental Information Regulations 2004). Download the documentation here.
The Stuart Low Trust has identified a gap in provision for 'younger people', aged between 18 and 40 years, (grouped as 18-25s, 26-40s). They are currently in the process of engaging people, across the 18-40 age range, who might be potential participants in the programme, to co-design it with them.
Please complete the survey about activities that improve wellbeing, coping skills and self-care of 18-40-year-olds, for a chance to win a £50 voucher. Help design younger people's service and change lives. Survey here
Islington Clinical Commissioning Group has recently launched a consultation for planned orthopaedic surgery for adults in north-central London.  The NHS wants to change this so that patients waiting for surgery have shorter waits and fewer cancellations. Read plans to improve this and give feedback here.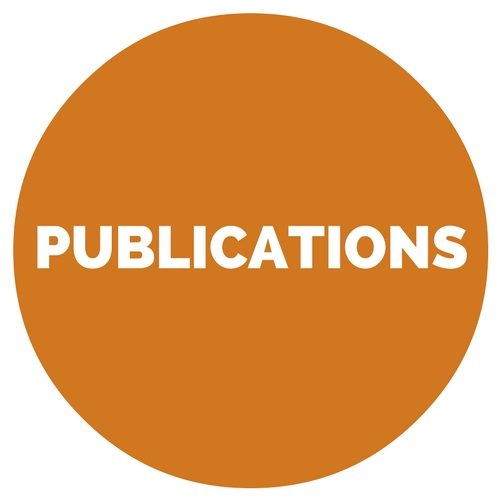 There is new research published by the Mayor of London on the population of undocumented Londoners. The Mayor is committed to helping Londoners of all backgrounds secure their status so that they may participate fully in the life of the city. He has provided £370,000 to improve access to legal advice for Londoners with insecure immigration status, donated £20,000 to the Windrush Justice Fund to provide support to London-based organisations working with those affected by the Windrush scandal, and provided extensive support to EU Londoners through free legal advice, guidance, and grants to community organisations.
The report was released yesterday with the following key findings:
There are estimated to be 397,000 undocumented Londoners
Of these, 133,000 are estimated to be children and young people living in London without secure immigration status
Despite many being born in the UK, or having lived here for most of their lives, these young people are restricted from accessing higher education, securing employment and applying for housing
There are over a million European national Londoners who face losing their rights and becoming undocumented if the Government does not adequately support them with accessing the EU Settlement Scheme in time
Can read the report here
The Home Office has published statistics on the number of incidents where police officers in England and Wales used force for 2018/19. Out of a total of 428,000 incidents recorded in the year ending March 2019, 41,000 incidents involved children and young people perceived by the reporting officer to be under 18 and, of those, 640 were under 11.