Voluntary Action Newsletter
July – August 2019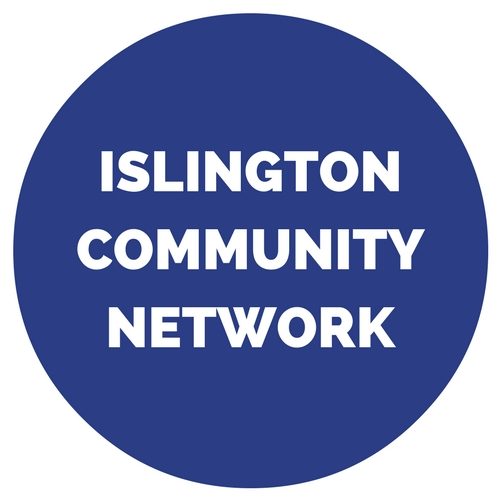 ---
Keeping Islington Safe: A Report from the 2019 ICN Conference
Local voluntary organisations attended Keeping Islington Safe on 10th July. Once again London Metropolitan University generously hosted our conference, in the state-of-the-art facilities in the Roding Building.
The 2019 Conference theme was "Keeping Islington Safe". Despite the fact that criminal activity is decreasing overall, local people are extremely concerned about particular issues such as knife crime and the grooming of children by drugs gangs.  A range of speakers from the voluntary and statutory sector covered the data and work being done in areas such as:
Key issues and hotspots for local crime
Domestic Abuse
Countering the trauma of witnessing or being a victim of domestic abuse
Why few victims of Hate Crime report it
The role of faith organisations in harmonising local communities and countering violence
Supporting female victims of gangs
The presentations from the Conference are available here. Key actions from the event will be made available soon.
The ICN Partnership Groups are open to networks of people and organisations representing particular parts of the borough or particular issues. Contact Antony Bewick-Smith for more information: Antony.Bewick-Smith@vai.org.uk or 0207 832 5833.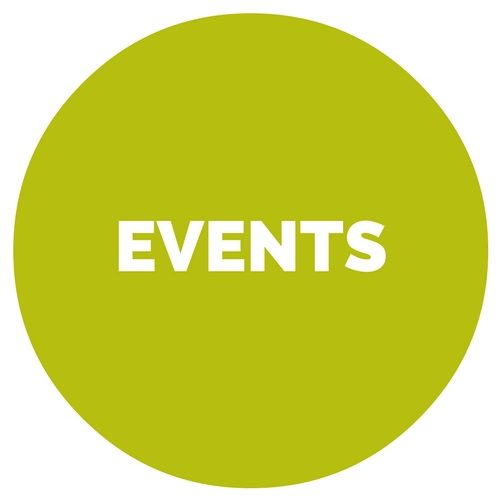 Employment Support & Digital Skills Drop – in (summer period)
6th August – 28th August, 10am – 2pm. Arsenal Learning Centre – 56 Benwell Road, N7 7BA
The FREE drop in sessions are to get support from qualified and experienced staff who will help write your CV, search for jobs and fill in application forms effectively. Can drop in any Tuesday and Wednesday between 6th and 28th August. Register your interest
Free Tablet course
Fridays 9th – 23rd August, 10am—1pm. Archway Library, Hamlyn House, Highgate Hill, N19 5PH
If you have clients that need to improve their digital skills this is the chance to learn lots of handy hints and tips about how their Android tablet works in this three session course. See the flyer here.
Free website consultation by Expedia for community organisations
15th August, 12.35 – 5pm. The Angel Building, 407 St John St, London EC1V 4EX.
This is a free website consultation to community organisations working in Islington. The session will take place over the course of the afternoon, and will be a great opportunity to tap into the expertise of the interns from a range of degree backgrounds who have contemporary knowledge of Computer Science, Digital Media, Marketing, Business Analytics, and Finance.
If you're interested please email: tom.browne@thebigalliance.org.uk. Deadline to register: Thursday 8th August.
Wellbeing Picnic Manor Gardens
16th August, 12 – 4pm. Manor Gardens, N7 6LA
The Wellbeing Service at Manor Gardens is organising an afternoon of games, wellbeing activities, entertainment and socialising along with a picnic in their grounds. There will be live music, lots of food and refreshments and plenty of activities for everyone to try. If you want to get involved, run an interactive stall, lead an activity, make friends, enjoy the sun and fresh air or help out in anyway please contact The Wellbeing Service or email chloe@manorgardenscentre.org. Otherwise, please do put the date in your diaries and come along!
Intersectionality in Immigration
13th September, 10am – 4pm. The Lift, 45 White Lion Street, N1
How do we overcome structural barriers and unconscious bias to support intersectional migrants get access to rights and entitlements? What's new in guidance, policy and research that will benefit marginalised immigrants? Why is Expert by Experience involvement so important and beneficial when designing services and policies and lobbying for change?
Speakers and workshops on/from LGBTQI refugees, Disabled asylum seekers, understanding intersectionality, domestic violence and women's rights, 'overseas' students' campaigns, Windrush and survivors of torture. This session is for VCS working with migrants in London, statutory policy makers and frontline public servants who want to know more about how to get marginalised migrants what they are entitled to! To reserve a place for your organisation please email Christine on hear@reap.org.uk with any access and communication needs.
Islington Council's Community Chest: A Late Summer Celebration
30th September 5 – 7pm. Islington Assembly Hall, Upper Street, London, N1 2UD
Islington Council and Cripplegate Foundation invite organisations to join them to celebrate the achievements of voluntary and community organisations funded by Islington Council's Community Chest. There will be performances, exhibitions and information stands from local community organisations and plenty of food and refreshments. This is an opportunity for you to showcase your work, meet other people doing inspiring things in your community, and discover wider support available locally. Book your place here by Friday 20th September.
NCVO / Bates Wells Trustee Conference 2019
4 November, 09.30am – 4.45pm. The Brewery 52 Chiswell St, London, EC1Y 4SD, London
NCVO Trustee Conference planning team have been working hard to bring a relevant and informative programme, which will leave trustees feeling confident in their role and confident in their abilities to grow and support their charity's governance. Some of the breakout sessions: What every trustee needs to know: an introduction and update on trustee responsibility; Safeguarding governance and risk management in charities… See the full programme here.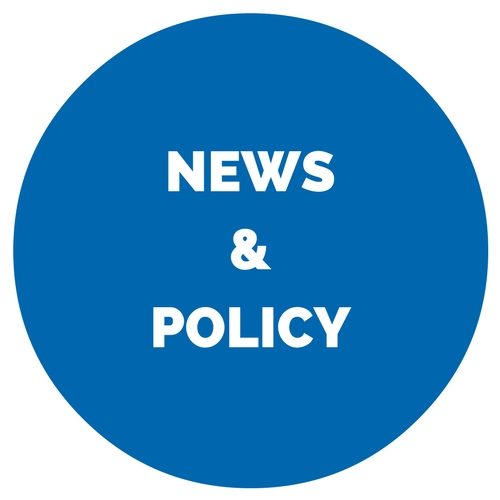 Free Youth Group visits to UK Parliament in August (between the 19th and 30th August). Youth groups – for example, clubs or uniformed organisations – with members aged 6-18 can visit UK Parliament for free. The visits will involve watching a 360° immersive video at the Education Centre followed by a guided tour of Parliament, lasting 1.5 hours. These visits are available for groups of 18-36 people and you may also be eligible for a transport subsidy to help with the costs of travelling to and from London. Book a slot today.
Summerversity and Launchpad are back for another year with an exciting programme of activities and opportunities to help young people make the most of their summer holiday. Summerversity is aimed at young people aged 13+ and Launchpad is aimed at young people aged 16+. The programmes give young people an opportunity to learn new skills, develop interests and talents, make new friends and have fun.  Many of the activities will support young people to gain skills and experiences that will boost their CV and guide them towards employment, training or further education. There are activities and courses in everything from art, digital technology and music to career and life skills. There are plenty of sports and fitness activities too. Everything is FREE for young people who live or go to school in Islington.
The pensions St Sepulchre pay to people over 60 living in the old borough of Finsbury. Residents in financial need can get up to £650 a year, which may be valuable to people who are living within the area who fit the criteria. Please find more information here.
Media Trust has just launched the final stage of its Summer Digital Resources Programme, with a series of free Digital Marketing Strategy Webinars. They have been designed exclusively for charities who are looking to be more strategic with how they use digital to communicate and engage audiences with their work.
Help on Your Doorstep are working with iWorks to provide an innovative service to Islington residents, which aims to improve people's employment prospects. It is aimed at Islington residents who are not working or who are working, but on a low income. The aim is to empower people to improve their lives and achieve their goals! If you have clients that would be interested in taking advantage of this support please either ask them to call 0203 931 6080 or email connect@helponyourdoorstep.com. Information can be found on their website.
The Fundraising Regulator has launched its new and improved Code of Fundraising Practice. The changes focus on the style, presentation, clarity and accessibility of the current code. They aim to make it easier to navigate the Code and understand what the standards are. See this blog from the Institute of Fundraising about the new Code and what you need to know. The new Code will come into effect in October 2019.
CAST has shared this brilliant resource from The Developer Society titled 'The guides I wish I had when starting digital work in charities' or 'all the best resources that have helped me become less clueless'. This is a brilliant round up of guides and content, ranging from coding and SEO to creative and design. You can find the collection here.
The police autism passport and alert card scheme, aimed at improving how police interact with autistic people, is now ready to be launched across London. For more information, please click here. If you, or somebody/a group you are working with is interested in having a passport / card, please send basic details of the request to Autism@met.police.uk and they will support you through the process.
Council of Somali Organisations is collaborating with the New Europeans and the AIRE Centre in relation to the Settled Status for EU Citizen's. They are jointly working to deliver 4 legal information and legal surgeries in London for the benefit of Somali community who hold EU Passports and in need of legal advice and assistance. The First Session will be held on 6th August 2019 at ATM's Office (Market Approach off Lime Grove, W12 8DD) at 10:30 am to 12:30 pm. The legal information session is also important to officers who do frontline work with the Somali Community.
EU citizens can apply for settled status so they can continue to live and work in the UK when Britain leaves the EU. Islington residents can get their identity documents verified for free through the council. You can also sign up to a free independent advice session at the Town Hall on Wednesday 6 June. For more information and support visit their webpage.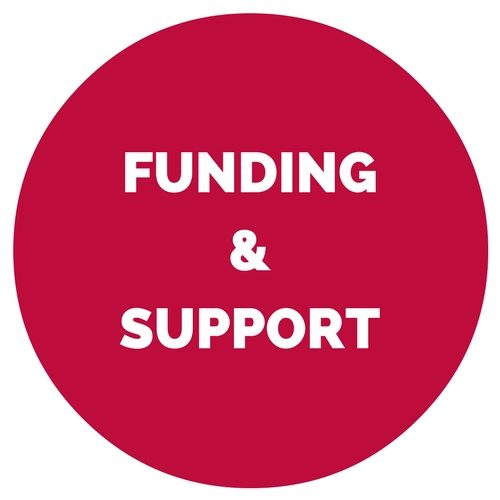 This year, Team London Small Grants will support volunteering projects that help people who are experiencing loneliness and social isolation. These Londoners are sometimes referred through social prescribing to small charities and voluntary sector organisations. The grants will help to develop the grantees' ability to engage sustainably with social prescribing. Groups can apply for between £5,000- £10,000.
Social problems such as loneliness, housing, employability and debt can affect both physical and mental health and wellbeing. Around one in five visits to the GP are for non-clinical reasons. Social prescribing can help address these root causes and help patients improve their health.
Although social prescribing is currently available in many areas of London, provision is variable. The Mayor is seeking to support the growth of social prescribing through his London Health Inequalities Strategy. His ambition is to help more Londoners in vulnerable or deprived communities improve their health and well-being through social prescribing.
Click here to check the kind of projects that this year's Team London Small Grants will fund.
These small grants will provide a source of income for smaller organisations (annual turnover under £500,000) to meet local needs which may not meet the criteria for larger-scale funding. Deadline for applications is 13th September 2019. More information here.
The National Lottery Community Fund has launched a new £100 million Climate Action Fund that will enable people and communities to take the lead in tackling the climate emergency. Check all the details here.
Clarion Futures Community Grants Programme application deadline is 12pm Friday 13th September 2019. They offer grants ranging from £1,000 to £5,000 for projects supporting residents, delivering local initiatives and improving neighborhoods. The grant is available to charities, community organisations and voluntary groups to deliver projects which benefit Clarion Housing Group's residents and wider local communities. There are two application rounds per year. Application Guidance. More information and apply here.
BBC Children in Need Small Grant latest deadline is 2nd September 2019 at 11.59pm. The decision due is Nov 2019. The small grants programme is open to charities and not-for-profit organisation applying for any amount up to and including £10,000 per year for 3 years. They give grants for projects working with children and young people of 18 years and under experiencing disadvantages. Apply here.
The deadline for applications to the second round of funding from Islington Council's Community Chest 2019/20 is: 12 noon on Monday 23rd September 2019. Funding of up to £5,000 is available for community organisations that have an annual turnover of less than £100,000 and work with Islington residents. Priority is given to organisations that have an annual turnover of less than £50,000 and work with people who are experiencing poverty and/or isolation. Click here to get access the new online application form. Please read the guidance for applicants carefully for more information on eligibility criteria and priorities before applying.Applicants are strongly encouraged to contact Cripplegate Foundation to discuss project ideas before applying If you have any questions, please contact patrick.jones@cripplegate.org.uk / 020 7288 6948
The Community Business Bright Ideas Fund will be open for applications from Tuesday 6th August 2019 until Monday 30th September 2019. Funded by Power to Change, the £3.2m Bright Ideas fund offers tailored support and grants of up to £15,000 to develop their projects. The fund gives community groups the early stage finance they need to work with local people to develop a community business idea the community wants and needs. It also gives them support and tools to start setting up their community businesses. The funding programme is delivered by Locality in partnership with Co-operatives UK, the Plunkett Foundation and Groundwork UK.
The Astor Foundation is on-going funding, no deadlines but the trustees meet typically twice a year April and October. The primary funding goes medical research, but there are also grants for community projects, these grants are generally between £250 and £1,500. Funding is not available for salaries. Grants are only available for registered charities. Applications should be in writing to the secretary and must include accounts and an annual report if available. Mrs Lisa Rothwell-Orr, Astor Foundation, PO BOX 3096, Marlborough, SN8 3WP. Contact them: 07901 737488 or astor.foundation@gmail.com
The next deadline to apply to the DM Thomas Foundation Central Grants Programme is 8th October 2019. Grants of up to £30,000 are available to registered charities for projects that improve education and health for young people. Application pack here.
You can find more information about these and other funding opportunities in our 2019 Voluntary Action Islington Funding booklet. Some application for grants will be closed in early August, make sure that you do not miss the deadline by checking our funding booklet!
The Islington Funding Toolkit enables organisations to easily search for information on current and up and coming funding programmes.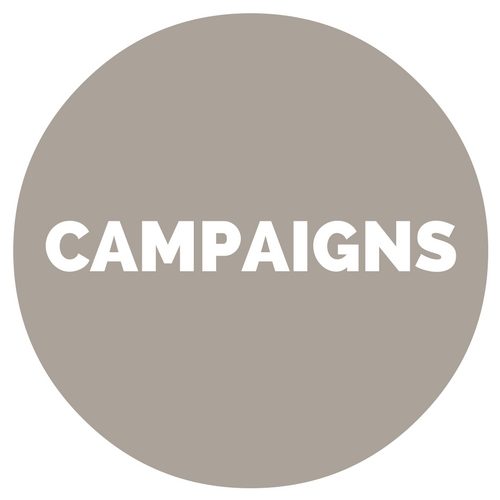 Migrant Voice are conducting a survey into the process for EEA nationals and their dependants of applying for settled status in order to monitor the process and lobby for migrants' rights. Whether or not you have already applied for settled status, if you are an EEA national, or a dependant of one, or you work for an organisation helping individuals apply, please fill in this survey. Deadline 1st August 2019.
Migrant Voice are also collecting experiences of migrants and their families on the impact of high visa fees in the UK. They would like to hear from anyone affected by the high costs of visas, citizenship, appointments for uploading documents, the NHS surcharge and anything related to the visa application process. This will help them understand how the costs of staying in the UK are affecting people as part of their new campaign on this issue. Please answer the questions you will find here.
NCVO Campaigning Conference, 6th September. The major event for campaigns, public affairs, policy and media professionals working across the voluntary sector. This conference will highlight the Windrush campaign as a case study.
NCVO Certificate in Campaigning starts 3rd October. This ground-breaking course is the essential course for campaigners in the UK, helping individuals to deliver change and organisations to achieve their goals.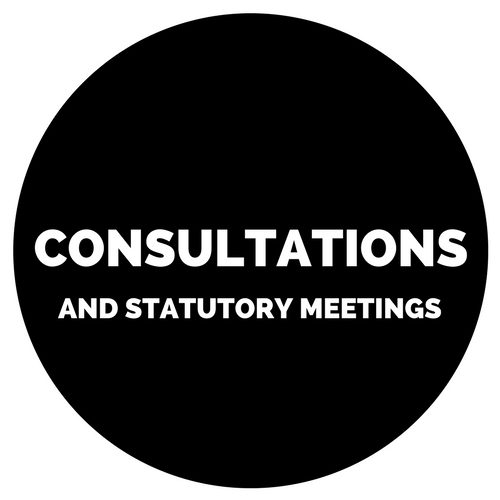 •Islington Health and Wellbeing Board – 6th November 2019, 1pm, Committee Room 1, Islington Town Hall.
•Voluntary and Community Sector Committee – 30th September 2019, 6.30pm, Committee Room 1, Islington Town Hall.
Camden CCG are currently running a formal consultation, proposing to move Moorfields' Hospital Services and the UCL Institute of Ophthalmology (IoO) from their sites at City Road, Islington to the St Pancras Hospital site in Camden. The Oriel Team at Moorfields who are running the consultation want to ensure that all residents in Islington have an opportunity to respond to the formal consultation, and engage face to face if this is something they request or want. All the consultation documents can be found here.
In addition the team are keen that they offer local VCS groups and their clients the opportunity to engage, either in dedicated, bespoke focus groups, or through planned upcoming meetings or activities (where the Oriel team could come and present). Any groups that may be interested can contact alexandra.watson@nhs.net. The consultation ends on September 16th. Have your say!!!!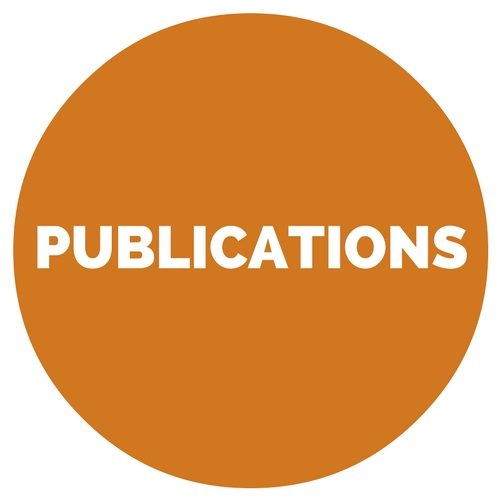 The Government's vision for building a stronger sense of belonging and shared prosperity within local communities was launched last week. The new Community Framework: 'By deeds and their results: how we will strengthen our communities and nation' sets out how the government will work with local and national partners such as businesses, faith institutions, local authorities and volunteer groups to help build stronger, more empowered and integrated communities across England.
The Centre for Mental Health has published a new report, 'Arm in arm: The relationships between statutory and voluntary sector mental health organisations', commissioned by the Association of Mental Health Providers. It warns that voluntary and community organisations face numerous financial barriers including reductions in local government funding, short-term and 'more for less' contracts, unpredictable and delayed decision-making, and the unintended consequences of national policies.
Centrepoint has published research into how violence and criminal exploitation affect young people who are in insecure accommodation or sleeping rough. Centrepoint spoke to young people and practitioners across the country who identified that poverty and destitution were driving vulnerable young people into criminal activity, while isolation and a lack of support put them at massively increased risk of being exploited by gangs.  Find the report here.
The Charity Commission has published its annual report and accounts for 2018 to 2019. It sets out the key activities, successes and challenges experienced over the year, and highlights increases in demand on its core regulatory functions. You can take a look at the report here.