Voluntary Action Newsletter
October 2018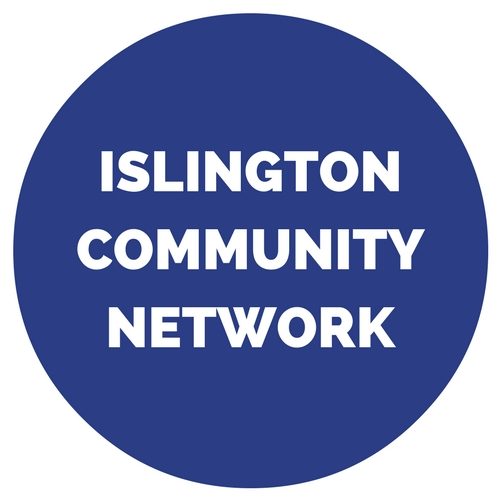 ---
At the most recent meeting of ICN the member voted unanimously to reshape the Network.
It was decided to reconstitute as follows:
The existing ICN structure will be replaced by thematic action groups (facilitated by VAI) which will address four big local issues:
– Community Safety
– Health and Well Being
– Inequality
– Poverty
These groups build on the successful VAI Conference in the Summer, where these four issues were discussed in detail. They will collectively identify and prioritise local challenges, formulate collective ways forward, and – if agreed  – seek funding to address these local challenges.
The present ICN is open mainly to voluntary sector forums. These new action groups will be open to all VAI members – if you are not a VAI member, joining is free at https://vai.org.uk/join-us/how-to-join/. More details will be released very soon!
The final ICN meeting will be held on 12th December
The ICN is open to networks of people and organisations representing particular parts of the borough or particular issues. Contact Antony Bewick-Smith for more information: Antony.Bewick-Smith@vai.org.uk or 0207 832 5833.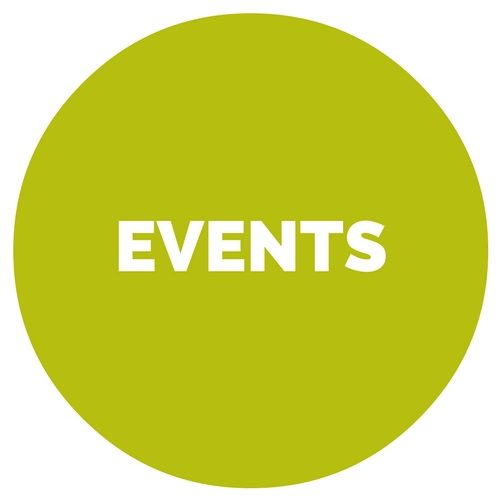 London's Voluntary Sector: Picking Up The Pieces
17th October 2018, 8:30-10:30. Toynbee Hall, 28 Commercial Street, London E1 6LS
To mark London Challenge Poverty Week (15 -19 October) 4in10, London's child poverty network is hosting an event to launch the report looking at how the voluntary sector in London is responding to the increase in need resulting from cuts to local services and welfare benefits. The event is free and all are welcome. More information and book your place here.
Black Histories: Celebrating community-led education and arts
23rd October 2018, 18:30–21:00. Islington Town Hall, 1st Floor, Committee Room 1 & 2, Upper Street, London N1 2UD
2018 carries a particular historical poignancies, marking the 70th anniversary of Windrush as well as 50 years since the Race Relations Act. With these events, Every voice hope to honour, celebrate and imagine Black activism in its past, present and future forms respectively. More details and book your place here
People's Question Time Islington
23rd October 2018, 19:00-21:00. Islington Assembly Hall, Upper Street, Islington, London N1 2UD
People's Question Time is a public event which allows Londoners to ask Mayor, Sadiq Khan, and members of the London Assembly about their plans and priorities for the city. A lot of topics would be discussed included transport, safety, air quality and environment, housing growing London's economy and others (culture, education). Place is limited so reserve you ticket here.
ACTSA conference 2018 – Zimbabwe: More of the same?
27th October 2018, 14:00-16:00. Unite the Union, 128 Theobalds Road, London WC1X 8TN
Following Zimbabwe's highly controversial national elections and the post-election repression, what does the future look like for human rights, equality and sustainable development in the country? Join in ACTSA's conference 'Zimbabwe: More of the same?' and explore these issues. This is a free event but please register by emailing info@actsa.org to confirm your place.
Free seminar: Impact of a no-deal BREXIT
29th October 2018, 13:30-15:15. National Council for Voluntary Organisations, Society Building, 8 All Saints Street, London N1 9RL
A no-deal Brexit will have a potentially large impact across a wide range of sectors and regions in the UK. In the latest in a series of Brexit seminars in collaboration with UK in a Changing Europe, Dr Simon Usherwood will explain the impact and cost of a no-deal Brexit for the UK, followed by a Q&A.
This session is aimed at senior managers, policy, external relations staff and anyone with an interest in Brexit and what it means for their organisation and its beneficiaries. Book online here.
Home-start Camden & Islington: Inaugural meeting & Islington launch
30th October 2018, 11:30-14:00. Goodinge Community Centre, 21 North Road, London N7 9GQ
The event is organized aims to celebrate Camden & Islington achievements in help local families and sharing about Islington future plans and works. This is also the chance to meet the volunteer, trustees, partners and funders in the borough. See the flyer.
Black Histories: Challenges, opportunities & future for communities of Black Caribbean heritage in Islington
31st October 2018, 12:00-13:30. Islington Town Hall, The Main Hub, Upper Street, London N1 2UD
As part of Black History Month Islington Link Up supported by Islington Council are organising an interactive workshop. This is the time for residents, individuals that work in Islington, and organisations based in the borough to discuss what role can individuals, communities, statutory departments and voluntary and community sector organisations play to address challenges, create opportunities and ensure a positive future for all residents of Black Caribbean heritage. Check out the website and reserve a ticket to attend here.
The Effects of Refugees on Society (ESRC Festival of Social Science)
6th November 2018, 6.30 – 8pm, Senate House, Room 104, London WC1E 7HU.
Organised by the Royal Holloway University of London, this free event will be a debate from three perspectives from economics, sociology and activism about the effects of migration on host countries.
For more information please, follow this link.
Youth Debate: "How do faith and identity contribute to a young person's wellbeing and participation?"
13th November 2018, 18:00-20:00. Platform, Hornsey Road Baths, 2 Tiltman Place, London N7 7EE
Next Youth Debate will be led and delivered by young people and includes a Q&A with the audiences. Register is necessary for this event. Please email: infor@islingtonfaithsforum.org.uk. Check out the flyer for more information.
Disability Action in Islington events and meetings
October and November. Unit 3, Marquess Estate, St Pauls Road, London N1 2SY.
DAI are holding a number of Open Meetings in October & November. All the issues whether its welfare reform and benefits cuts; whether its housing issues or issues like social care or public transport, DAI would like to hear from you. Check out the website to know more meeting schedules and book your place here.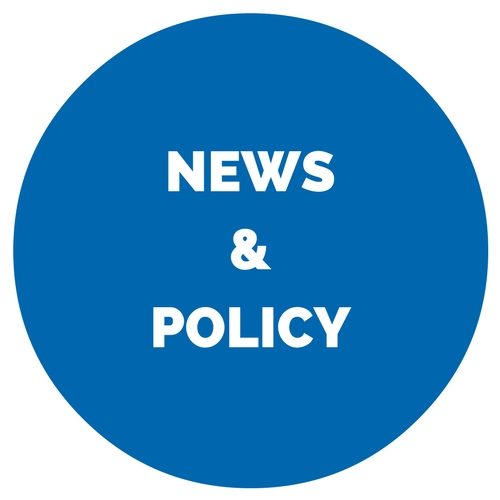 Trustees' Week  is 12th to 16th November this year. NCVO will be making all their member-only governance content on Knowhow Nonprofit freely available throughout the week. There will be plenty of events and training resources available. If you are planning an event and you want it listed on the trusteesweek.org website use the events form and return it to trusteesweek@charitycommission.gsi.gov.uk
A group of mental health charities have come together to launch an online resource, the mental health at work website to help improve mental health of employees.
Inclusive Boards is launching Diversity on Sport Governing Boards a special webinar series starting in mid-October and FREE for anyone to join. Each week it will be speaking with experts on a specific diversity strand. Participants will be able to ask questions and hear about best practice when seeking to improve diversity at board level. All webinars will be during lunchtime (1pm). The series takes into account feedback from Inclusive Boards' previous training sessions and will ensure practical examples are provided that can be implemented as part of the diversity action planning process. Click here for dates and registration.
Hillside Clubhouse runs the Mental Health Working project to support Islington residents with mental health issues into education, training, voluntary and work experience placements and paid employment. They are currently taking referrals. Check the flyer for more information.
The FSI's popular small charity fundraising & governance training is back in London this November 20-22, with support from the Department for Digital, Culture, Media and Sport. Explore 16 different courses covering topics such as corporate relationships, trusts and foundations, fundraising strategy, trustee responsibilities, demonstrating your impact and many more. These courses are heavily subsidised and fill up fast, so book now.
UK registered charities receive free website hosting from 34SP.com. If you're a registered UK charity looking to make your budget, get in touch! We have already done it! For further information on free web hosting for registered UK charities please visit: www.34sp.com/charityhosting
General Data Protection Regulation (GDPR) resources to help:
• Blog from the Foundation for Social Improvement GDPR – What Small Charities Can Do Now
• Information Commissioners Office (ICO) 12 Steps to take now and Getting ready for the GDPR, Advice service for small organisations.
• NCVO Data Protection Guide
• GDPR Checklist from RNB Group for those who work in B2B or B2C marketing
• White Fuse data protection policy template.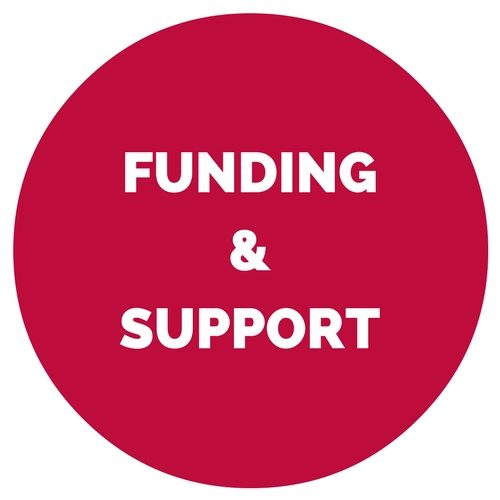 Round Three of the Islington Community Energy Fund (ICEF) has now launched. The ICEF aims to help community groups develop and deliver energy projects which will benefit Islington residents. Islington Council wants to find ways to spread the word about energy efficiency to residents and to encourage and support them to use less energy.
Round Three of the fund will allow organisations that submitted feasibility studies for Rounds 1 & 2 to bid for capital projects, as well as general capital projects.
Any constituted groups with charitable aims across Islington who would like to carry out an energy-related project can apply for funding. Applications must be made by 5pm on Friday 19th October 2018. Further details can be found here. Please contact energy.advice@islington.gov.uk if you have any further queries.
Core Funding for Groups is provided by The Triangle Trust for specialist community and voluntary organisations working with the rehabilitation of offenders or ex-offenders within the UK. Twice per year, the fund this time will be offer to organization which has the constitution whose primary purpose is to support the rehabilitation of offenders or ex-offenders. Grants are available for up to £80,000 over three years with a maximum of £35,000 in the first year. The deadline for stage one applications is 23 October 2019 (noon). There is a two-stage application process. Check out more information here.
Tampon Tax Community Fund Now Open for Local Groups which aims to improve the lives of disadvantage women and girls across the UK is now open for applications. The grants of between £5,000 and £10,000 are available for a duration of up to 12 months. The closing date for applications is 26 October 2018 (midday). More information and apply here.  
Masonic Charitable Foundation launched two grants: Early Year Opportunities Grants and Later Life Inclusion Grants. These grants aim to create the best start in life for disadvantaged children and young people, as well as to reduce isolation in later life respectively. The deadline for grants application is on 26th October 2018. Check the criteria and apply here.
The National Churches Trust has launched the first grant in its new grants programme which covers 2019-2023. The Cornerstone Grants programme offers grants of between £10,000 and £50,000 to support structural repairs and maintenance issues costing more than £100,000, including VAT. Projects that introduce kitchens and accessible toilets to enable increased community use, costed at more than £30,000 including VAT, will also be considered. Please note that grants will cover up to 50% of the project costs. The first set of deadlines for applications are 5 November 2018, 4 March 2019 and 1 July 2019. Check out their website and apply here.
Derwent London invites local community groups, residents and local business owners to apply for funding for community projects. Funds will be available as Tech Belt – £25,000 for autumn 2018. Deadline for receipt of autumn 2018 applications is on 9 November 2018. It is specifically to fund projects in a geographical area – Bunhill and Clerkenwell. For further information and how to apply here.
European Heritage Awards 2019 now is launched to provide financial prizes and public recognition to outstanding initiatives and best practices by either individuals or organisations that contribute to the protection and enhancement of cultural heritage in Europe. Up to seven entries will also be awarded a Grand Prize, which includes a monetary award of €10,000. The 2019 Awards deadline is 15 November 2018. More information and apply here.
The Ragdoll Foundation's Open Grants scheme has been designed to support the cultural sector's work with children and young people. The majority of the grants are ranged £5,000 to £20,000 mainly for project that involve children during their early years, but appropriate projects for older children (up to 18 years) will also be considered. Check out their website and know more about the criteria here.
Voluntary Action Islington produced a specific funding booklet for Arts & Culture Projects.
Some application for grants will be closed in October and early November, make sure that you would not miss the deadline by checking our funding booklet! You can find more information about these and other funding opportunities in the June 2018 Voluntary Action Islington Funding booklet.
The Islington Funding Toolkit enables organisations to easily search for information on current and up and coming funding programmes.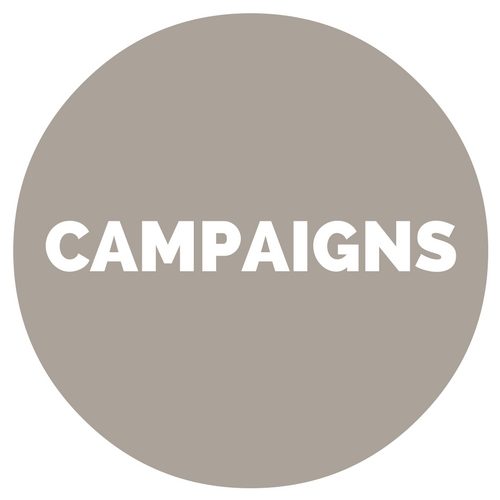 If you are passionate about a local, national or international issue, there are lots of ways you can get your voice heard. The Parliament produced Getting your voice heard, a short guide that includes tips on how to seek support or raise the profile of your campaign in Parliament. It explores the ways MPs can raise matters in the House of Commons and suggests other ways you can campaign in Parliament.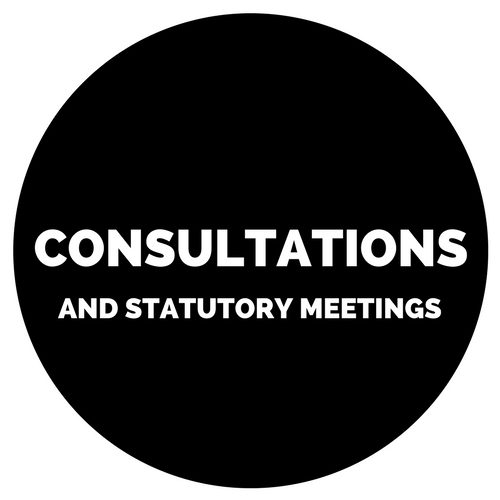 •Islington Health and Wellbeing Board – 22nd November 2018, 3pm
•Voluntary and Community Sector Committee – 19th November 2018, 6.30pm, Committee Room 1, Islington Town Hall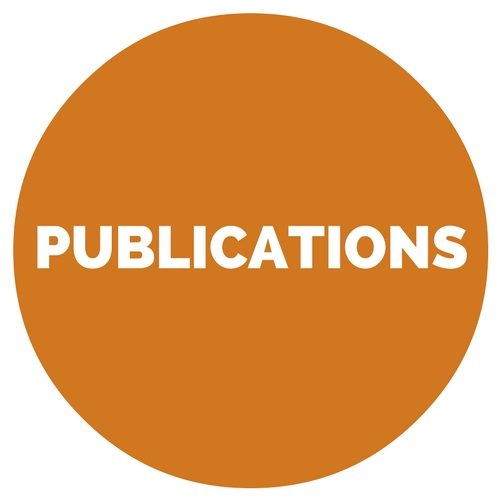 The Department for Digital, Culture, Media and Sport has published a report on 'Place-based giving schemes: Funding, engaging and creating stronger communities'. 'Place-based giving' is used to describe a multitude of funding or giving schemes operating in defined geographical areas.
The Charity Finance Group says Brexit, as it currently stands, will be bad for both charities and their beneficiaries, as it outlines a six-point plan of what the sector would need to see from a final deal. See the summary  written by Civil Society Media.
Before you start to set up a charity make sure that you know it is the best alternative for what you want to do… The Charity Commission has published new guidance about checking that setting up a new charity is the best option.
NHS Digital has published a guide for people who may need social care, their families and carers. The guide has been written by experts and extensively tested with users, including members of the public, local authorities, care providers and the third sector. It provides clear information about social care to help people understand their options and where to go if they need help.