Voluntary Action Newsletter
November – December 2019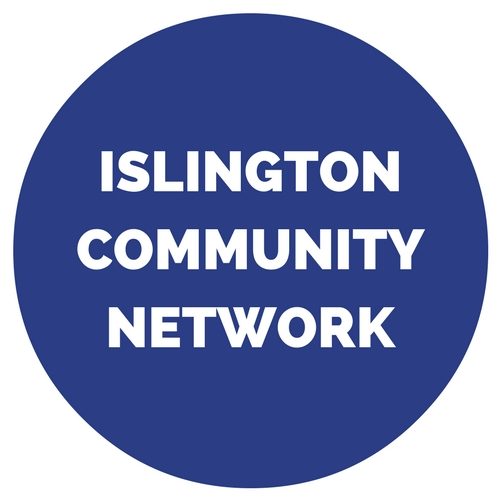 ---
As reported in previous newsletters the ICN structure was be replaced by thematic action groups (facilitated by VAI) which will address four big local issues:
Community Safety
Health and Well Being
Inequality
Poverty
These groups build on the successful 2018 VAI Conference in 2018, where these four issues were discussed in detail; Community Safety was discussed in depth at our 2019 conference. VAI invited a cross-section of voluntary and statutory organisations to discuss each of the four themes and agree priorities for action. The notes from these meetings will be made available soon.
The ICN Partnership Groups are open to networks of people and organisations representing particular parts of the borough or particular issues. Contact Antony Bewick-Smith for more information: Antony.Bewick-Smith@vai.org.uk or 0207 832 5833.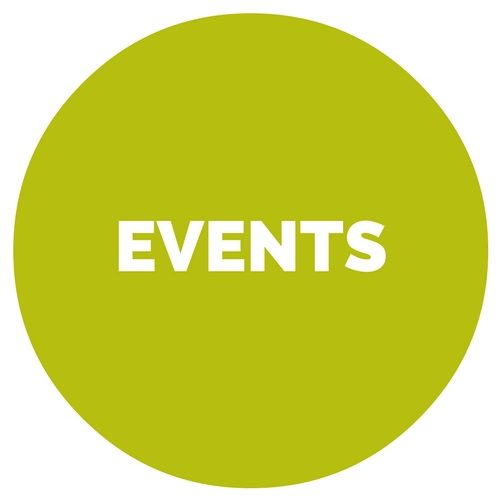 Thursday Lunch Club Hilldrop Community Centre
Every Thursday, 12pm – 1pm (term time). Community Lane, Hilldrop Road, London N7 0JE.
Come and join Hilldrop Community Centre for a free healthy lunch specially prepared by their Food Hub volunteers! As well as providing a nutritious dish we'll be sharing recipe ideas and top tips for healthy eating on a budget. Lunch Club follows on directly from Thursday Club so come along a little earlier if you'd like to make new friends. Contact via office@hilldrop.org.uk for more information.
Christmas Crawl: Islington – Crabtree & Evelyn
2 date available: 16th November or 17th November – 11am – 3pm Crabtree & Evelyn Islington Townhouse 294 Upper Street, London N1 2TU.   
A chance to explore some of the independent shops of Islington and support your local community; get ahead on your Christmas shopping and redeem exclusive promotions along the way. Each festive trail can last as long or short as you like depending on how long you want to spend browsing or if other things catch your attention on your Islington journey. Book your free tickets here. Any questions email Islington@crabtree-evelyn.co.uk
Carols by Candlelight – AGE UK Islington
19th November – 5pm to 6:30pm at Drovers Centre – 19 North Road, N7 9EY 
A free event, do come along for a Christmas sing-a-long, have mince pies, mulled wine and lots of festive cheer. Only 40 spaces available, which means you need to book. Call 020 7281 6018 or 020 7607 7701.
Knife Crime Workshop – The Parent House
(On various dates) Thursday 21st November, 28th November & 5th December – 55 Calshot St, Kings Cross, London N1 9AS
A free workshop for parents of children aged  6-11 years. Join Parent House for these free workshops in partnership with Ben Kinsella Trust. The workshop helps parents find out ways in which they can help children keep safe.  More information on the leaflet here
Christmas Canopy Market at Kings Cross
Friday 29th November to Sunday 22nd December, 12pm – 8pm. Granary Square, London N1C 4AA.        Canopy Market will be open every day in the run-up to Christmas, and each week sees a different theme take over the market, kicking off with a special ceramics and indy artists event. Expect carol singers, live jazz, special events, seasonal master-classes, workshops and tastings. More information here
Make your own Mary Christmas Decorations – Crabtree & Evelyn                                                            Saturday 30th November 1pm – 2.30pm 294 Upper Street, Islington, London N1 2TU
Learn how to make your own MARY style Christmas Decorations using fancy metallic foils.  Book here tickets only £10. This event is part of a 3-day pop-up-shop hosted by Crabtree and Evelyn Islington Townhouse. Register here for the 3-day event.
The Duchess of Malfi Show – The Almedia Theatre
Saturday 30th November 2019 till 25th January 2020 (There are multiple shows running with different times) Almeida Theatre, Almeida Street, London N1 1TA
Almeida Associate Director Rebecca Frecknall follows her Olivier Award-winning production of summer and Smoke and Three Sisters with The Duchess of Malfi, John Webster's electrifying revenge tragedy about rage, resistance and a deadly lust for power. When the Duchess falls in love with her steward Antonio, her corrupt brothers embark on a chilling plot to destroy her marriage, power, and agency. What begins as a jealous plan to extinguish her love becomes a bloodthirsty quest to extinguish her life.  More Info and to book tickets here.
Managing Relationships & Board Dynamics: recruiting and working one-to-one with trustees and senior staff – Live Webinar – Association of Chairs
5th December 2019 – 1:00 pm – 2:15pm (no location, webinar online)
The webinar aims to provide you with practical guidance and tools to help you manage dynamics amongst your trustees and between your trustees and staff or volunteers. It has been developed with the complexities of chairing a smaller organisation in mind (with an annual income of under £1 million); such as the executive role often being in a part-time or voluntary capacity and individuals often having both operational and governance roles. You will have the opportunity to share learning with Chairs of other smaller organisations. This webinar is only open to those who have registered with the Beacon Programme. If you are the Chair or Vice-Chair of a smaller charity in England with an annual income of under £1 million, please join the program and then book your place.
Islington older residents invited to Christmas Lunch – Islington Council
Tuesday 17th December at Islington Assembly Hall Upper Street, Islington, London N1 2UD   
The lunch will be attended by Islington's Mayor Cllr Rakhia Ismail, & councilors. Plus there will be festive music and entertainment from local schools and organisations to get everyone in a party mood. Up to 100 places are available for Islington residents aged 70 and older. To apply please call Islington Council on 0207 527 2525 between 9am and 5pm Monday to Friday, as soon as possible and before Friday 29 November 2019.
A Victorian Christmas in Islington – Footprints of London
Wednesday 18th December 2019, 3pm – 4.45pm. Angel Tube Station, Islington, London EC1V 1NE
This walk looks at the different ways that Christmas was celebrated in Islington during the Victorian period – whether it was a slice of the celebrated current cake from Thomas's or dancing at Henry's Assembly Rooms, a Christmas lecture from Rev McGuire or a special lunch for the Boot Black Brigade. There are some funny stories and some sad in this special walk for Christmas which starts and finishes at Angel Tube station. Book your tickets here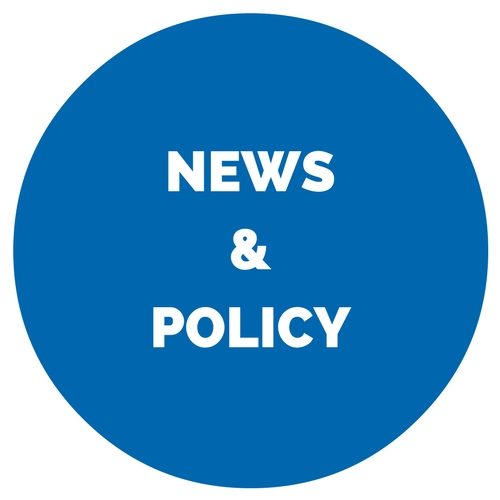 It is essential that charities put plans into place for the UK departure from the EU. The Department for Digital, Culture, Media and Sport (DCMS) have published guidance to help civil society organisations get ready for Brexit. It covers 5 key areas to consider, including what you need to do if your charity: receives EU funding, employs EU staff or has EU volunteers, receives personal data from the EU, imports or exports goods with the EU. DCMS also recently hosted a joint webinar with The National Council for Voluntary Organisations (NCVO) about Charities and a no-deal Brexit, which is available here.
Every year as part of London Living Wage Week the independently calculated rates are announced. for 2019-20 the hourly rate will increase from £10.55 to £10.75. This increase is reflective of the higher cost  of living faced by individuals and families in the capital. More information here 
The Department for Education has released a report on children's achievement at the end of the EYFSP, from 2013-2019. The EYFSP is a teacher assessment of children's development at the end of the academic year in which the child turns 5. Their conclusions include:  The percentage achieving a good level of development continues to increase but at a slower rate, girls continue to do better than boys, but boys are improving at a faster rate, Increase in inequality gap between all pupils and lowest attaining 20%.
A new report has been published by the Resolution Foundation, named the Fraying Net, the party of the Health Foundation's Young people's future health inquiry. Fraying Net reviews the state-provided financial safety net available to young adults, and how it has changed over time.  Findings include: broader cuts to the value of working-age benefits across the age range (including the benefits freeze, the two-child limit, and reduced Universal Credit work allowances) have borne down particularly hard on young adults,  young adults are set to lose out when moving over to Universal Credit from the legacy system, while much of the financial support offered by the state is less generous to young people today, the state has been expanding support in other areas. One of these is both financial and in-kind support towards childcare. More information here.
Secretary of State Therese Coffey has 1st November 2019 announced a £10 million Universal Credit Transition Fund for outreach programs to help vulnerable people make Universal Credit claims. The fund will be available to partner organisations across the UK, including charities, from April 2020. It will aim to help vulnerable people, including disabled people, care leavers and those with mental health issues, claim Universal Credit as a route into work. It will support innovative ideas for engaging with vulnerable people early, helping them to make timely claims to the new benefit.  More information here.
An update on Volunteering for the VCSE sector  Tuesday 26 November 2019 – Time: 2.00 pm – 3.00 pm  This webinar will be an update from the Voluntary Partnerships team at NHS England and NHS Improvement on the current workstreams to deliver on the commitments laid out in the NHS Long Term Plan focused on Volunteering. The webinar is for Voluntary Community and Social Enterprise organisations. This webinar is part of a series to promote the Principles for VCSE Engagement. Find out more here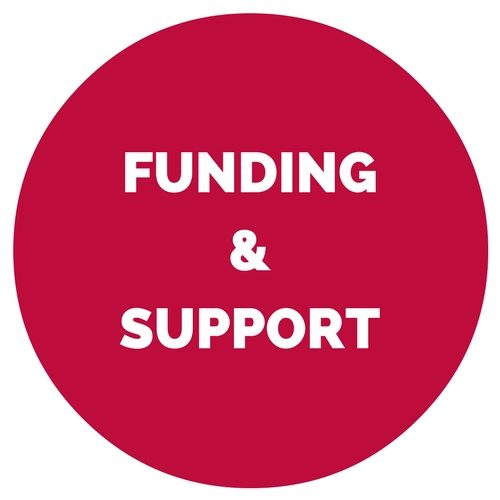 Drapers' Charitable Grant Programme has no deadlines, but applications can be made at any time during the year. The Charities Committee meets five times a year, (8th October 2019, 3rd December 2019, 25th February 2020, 28th April 2020 and 25th June 2020) and applications will normally be considered at the next meeting following the submission provided they are received at least 4 weeks before the date of the meeting. Due to the large number of applications received, many applications are unsuccessful even though their applications meet the guidelines. There is no minimum or maximum grant. Grants are normally awarded for sums between £5,000 and £15,000, but smaller and larger grants may be awarded.
The Drapers' Company fund for social welfare, education, and young people and textiles and heritage. Send a detailed proposal document, explaining what your organisation does how to intend to spend the money and you're most recent financial accounts and trustees' report, together with a completed application summary sheet. Only applications sent by post to The Drapers' Company, Drapers' Hall, Throgmorton Avenue, London EC2N 2DQ.
Beatrice Laing Family Trust Grant Programme applications have no deadlines and can be sent throughout the year. Please note the trustees meet quarterly, and applications are reviewed on a rolling basis. The small grants range from £1,000 to £5,000. Funds are available for groups to help to relieve poverty in their local communities. Note that they do not accept applications by email, please send the application to Ms. Elizabeth Harley Beatrice Laing Trust, 33 Bunns Lane, Mill Hill London NW7 2DX. Please complete the eligibility quiz, download the cover sheet and post your full project proposal. Here is How to submit your application  Due to the large number of applications received they are unable to acknowledge receipt of applications.
Chapman Charitable Trust Grant Programme applications have no deadlines and can be sent throughout the year, but note that trustees meet twice a year March and September. Applications received before the beginning of those months will be considered at the relevant meetings. The grants range from £1,000 to £2,000 and the main focus is on activity such as health and wellbeing, including research. Also grants for the culture such as the natural environment and heritage, care, the community and counselling. They receive many applications and regret they cannot acknowledge receipt. Please note the absence of any communication for six months as an indication that the application has been unsuccessful.  Apply
Trusthouse Charitable Foundation Grants have a rolling programme and applications can be sent throughout the year. Small grants applications will receive a final decision within 4-6 weeks of the application being sent. Major grants will be informed in 6-8 if the applications will be included in the agenda o0f the next grant committee meeting. The grant committee meets mid-late January, April, July and October. Applications need to send a month before the meeting. Small Grants– Single year grants between £2,000 and £7,500 Large Grants – Single year grants between £7,500 and £20,000.  Small Grants Programme funds are for core costs, salaries, running and project costs or one-off capital costs Major Grants Programme are for core costs, salaries, running and project costs. Grants to be spent within 6 months Projects dealing with health care and disability, community support, education and arts in deprived areas will be considered. Read the guidelines before applying | small grants application | major grants (running cost) application | major grant (capital cost) application
Islington Local Initiatives Fund Programme next application deadline is on Thursday 6th February. Funds can be used for projects which include sports clubs, local festivals, youth activities, estate community events, environmental improvements, education and training classes and pensioner outings and day trips. Local ward councillors have an annual budget of £14,000 per ward for small grants that deliver benefit to the residents of their ward. You must try to contact your local ward councillor(s) and discuss your project before making an application. Find out who your local ward councillors are  | application form | guidance notes Please email the application form and supporting documents to LocalInitiativesFund@islington.gov.uk
Kelly Charitable Trust Programme next application must be submitted by 1st March 2020. Grants will generally be worth up to £5,000, but trustees will consider requests for higher amounts. Make sure that you are a registered charity before applying. The three areas of activity that the charity wishes to support are, Interventions that support families and help them in ways that prevent the fracture of the family unit, eg practical family support, relationship counselling and mediation. Families where sexual abuse, physical abuse, domestic violence, alcohol abuse and drug abuse threaten the integrity of the family unit. Prisoners and in particular their families, during and after the period of imprisonment. The trust prefers to support charities whose income is below £500,000, however larger charities with pioneering pilot projects will be considered. Apply here and send the application to mail@kftc.org | Make sure to read the application criteria before applying.
Peter Cruddas Foundation Grants next application deadline is on 1st March 2020.  Grants are to help projects for disadvantaged young people in the UK towards pathways into education, training and employment. Only registered charities can apply for grants.  There is no minimum or maximum amount and projects can be funded for more than one year. However, the Peter Cruddas Foundation will be looking to the applicant to demonstrate that they can manage the amount they have applied for and how they intend to continue (if appropriate) after the funding has been spent.  Send application to s.cox@petercruddasfoundation.org.uk  | Read the guidelines & how to apply before applying.
You can find more information about these and other funding opportunities in our 2019 Voluntary Action Islington Funding booklet. Some applications for grants will be closed in early December, make sure that you do not miss the deadline by checking our funding booklet!
The Islington Funding Toolkit enables organisations to easily search a database of current and upcoming funding programmes.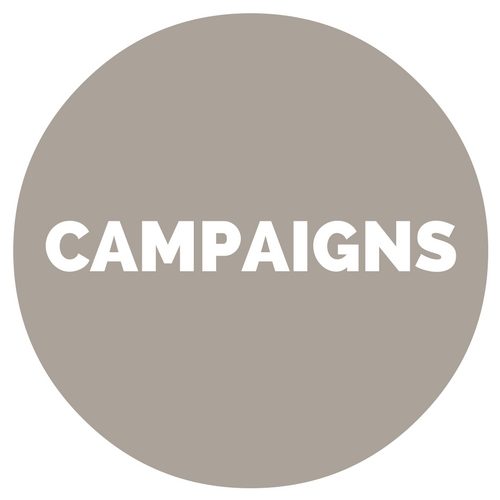 The Islington Living Streets Group was the first to successfully lobby for 20 mph speed limits on all residential roads. Islington, therefore, became the first London borough to achieve this victory. We worked with Islington Cyclists to press Transport for London for safe pedestrian and cycle crossing at Madras Place, Holloway Road. They are regularly consulted by the council on a variety of issues, including traffic management schemes, controlled parking zones, and planning policies and proposals. Whenever possible, they consult local supporters living around an area where there is a proposed development. The Local Group has two general meetings a year – the summer AGM, and a Christmas meeting in December; each includes an external speaker. They also host a program of regular meetings.  Join the Local Group and help them with their current campaigning activity. This includes improving the Regent's Canal's towpath safety, and lobbying to extend 20 mph limits to main roads where we live, work and shop. The Local Group is also supporting the London action for a City of 20.  They work closely with Cycle Islington and our MP Jeremy Corbyn to make better provision for walking and cycling and to reduce domination by motor traffic. Read more here about Jeremy's support for a healthier Islington with streets where everyone, including the young and old, can enjoy walking and cycling.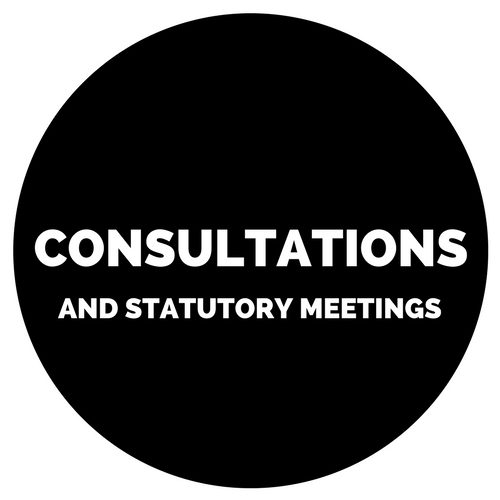 NHS Islington CCG is committed to patient and public engagement. They make sure that it is embodied in all parts of our commissioning arrangements.  They are committed to hearing our local communities' views and ensuring we include them in every part of the commissioning process and consultations. Along with this, they are dedicated to supporting our patients and community to be able to manage their own health needs and achieve optimal wellbeing, no matter who they are and what their circumstances might be. If you would like  further information about the work, how you can get involved or more details about the programs they work with, please contact them on email – islccg.comms@nhs.net  Tel – 020 3688 2900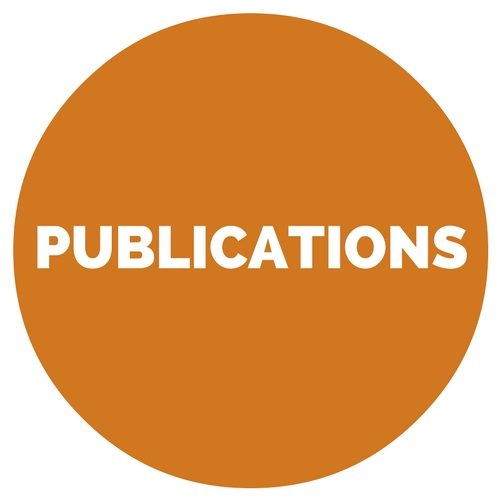 Care Quality Commission annual assessment of health care and social care in England. The report looks at the trends, shares examples of good and outstanding care, and highlights where care needs to improve. Read here
Next week is Charity Fraud Awareness Week 2019 and this year will offer charities a raft of ways to help the sector protect themselves from criminals including the risks of cybercrime. Fraud costs the charity sector up to £2.3 billion according to the report Tackling Charity Fraud: Prevention is Better Than Cure, which was published by The Charity Commission and the charity Fraud Advisory Panel last year.  The report explains the range of different cyber attacks being used to target charities, some of which are outlined in this article from Charity Digital News. You'll also find five ways that you can proactively take part in Charity Fraud Awareness Week and help to protect your organisation from fraud. Take a look.
According to research by Xledger (a tech firm), the UK's top 100 charity fundraisers raised £3bn in restricted funds in one year. You can see the list for yourself by clicking here.