Voluntary Action Newsletter
September – October 2019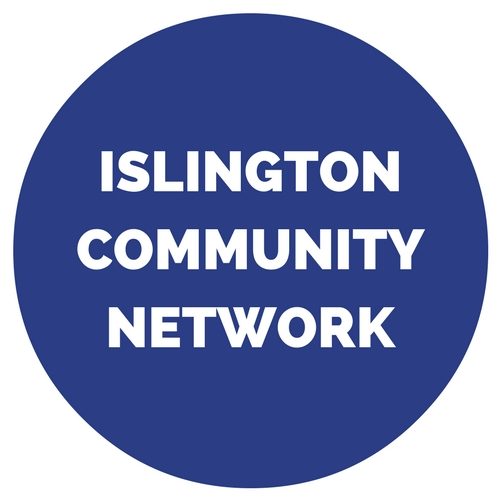 ---
Keeping Islington Safe: A Report from the 2019 ICN Conference
Local voluntary organisations attended Keeping Islington Safe on 10th July. Once again London Metropolitan University generously hosted our conference, in the state-of-the-art facilities in the Roding Building.
The 2019 Conference theme was "Keeping Islington Safe". Despite the fact that criminal activity is decreasing overall, local people are extremely concerned about particular issues such as knife crime and the grooming of children by drugs gangs.  A range of speakers from the voluntary and statutory sector covered the data and work being done in areas such as:
Key issues and hotspots for local crime
Domestic Abuse
Countering the trauma of witnessing or being a victim of domestic abuse
Why few victims of Hate Crime report it
The role of faith organisations in harmonising local communities and countering violence
Supporting female victims of gangs
The presentations from the Conference are available here. Key actions from the event will be made available soon.
The ICN Partnership Groups are open to networks of people and organisations representing particular parts of the borough or particular issues. Contact Antony Bewick-Smith for more information: Antony.Bewick-Smith@vai.org.uk or 0207 832 5833.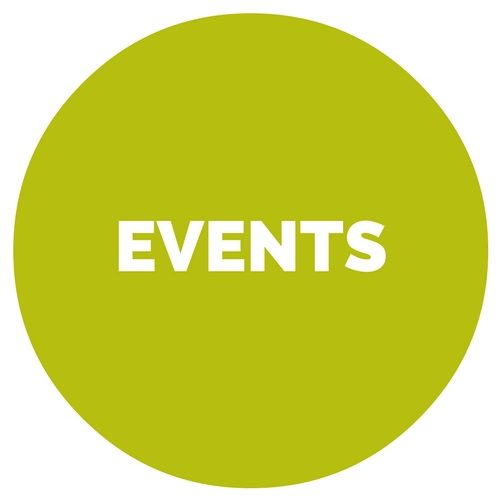 Free Employment Advice Drop-In – Caxton House Community Centre
19th September, 2pm – 4pm. 129 St John's Way, London N19 3RQ.
This is a free drop-in, no appointments are required. Come and visit the employment advisers from the Jobcentre Plus. They will give you advice on your job searches, CV checks and application forms. Contact them for more information on 020 7263 3151. Check the leaflet for more info.
Speakers Day – The Parent House
19th September, 10.15 – 11am. 55 Calshot Street N1 9AS.
This is a chance for parents to meet and talk with organisations and services set up to support families and individuals in Islington. The types of organisations which will be speaking about the help they offer are Family Information Service (FIS), The Ben Kinsella Trust IWork, Bright Start Children's Centres, Smart Works, SHINE, Scope, Maa Shanti, Islington Bangladeshi Association, Debt Free London. Refreshments will be given out at 10am. Call Sara for any further information on 020 7837 1383. Check the leaflet for more info.
Workshop for Prostate Cancer Awareness – African Health Forum
27th September, 12pm – 4pm. St. Pancras & Somers Town living Centre, 2 Ossulston Street, London NW1 1DF
This workshop will talk you through how to get checked up at doctors, how to help people who have cancer and how to spot the first signs of it. FREE lunch is provided on the day. Contact Bebe Ramazani or Pauline Asumani on 078 8885 7887 for more information.
Free Programme in Talking for Wellbeing – Talk for Health
4th October, 3pm – 5pm. Upper Street, Islington N1 2UD.
This is a free taster programme for anybody who wants to take care of their wellbeing and support others. The taster programme will give you a chance to experience some of the four key areas you will learn in the full program such as open and truthful talking, empathic listening, basic counselling skills and how to set up an ongoing group to take care of your own wellbeing and enable others to do so. To register your place Check the leaflet for more info or even contact them on info@talkforhealth.co.uk or call on 020 3409 3201.
Mindfulness Course – Stress Project
16th October to 4th December, 1pm – 3pm. 2 Shelburne Road, Holloway N7 6DL.
This is an 8 week course which is designed to help develop skills to meet the ups and downs of everyday life as well as manage it such as Anxiety, Depression, Stress, Self-compassion and empathy, Chronic illness and pain, addictive behaviours and disrupted sleep patterns. The course is for over 18's. There is a taster/ enrolment session on both 25th September and 9th October between 1 and 3pm. All participants of the 8 week course need to attend either 25th Sept or 9th Oct to enrol. The 8 week course cost £160, early bird discount £140 payment made in full. You can also make 8 instalments of £20 per week, plus £20 refundable deposit required. Pay here | or by phone 020 7700 3938 or even by person at the taster session. Enrolment form to confirm attendance | Check the leaflet out for more info
Overcoming Barriers: Neurodiversity in Autism – ALAG Conference
17th October, 9.30am – 4pm. Indian YMCA, 41 Fitzroy Square, London W1T 6AQ.
This event brings together experts from academic and clinical backgrounds to share their experiences and developments in neurodiversity in autism. The conference is of relevance to professionals working in clinical and support settings, family members and autistic people. Tickets for early bird are £5.00 + £4.49 fee – the sale ends 17th September. Delegate tickets ate £70.00 + £6.05 fee – sale ends 14th October. Book tickets here | More info check the leaflet
Islington Council's Community Chest: A Late Summer Celebration
30th September 5 – 7pm. Islington Assembly Hall, Upper Street, London, N1 2UD
Islington Council and Cripplegate Foundation invite organisations to join them to celebrate the achievements of voluntary and community organisations funded by Islington Council's Community Chest. There will be performances, exhibitions and information stands from local community organisations and plenty of food and refreshments. This is an opportunity for you to showcase your work, meet other people doing inspiring things in your community, and discover wider support available locally. Book your place here by Friday 20th September.
NCVO / Bates Wells Trustee Conference 2019
4 November, 09.30am – 4.45pm. The Brewery 52 Chiswell St, London, EC1Y 4SD, London
NCVO Trustee Conference planning team have been working hard to bring a relevant and informative programme, which will leave trustees feeling confident in their role and confident in their abilities to grow and support their charity's governance. Some of the breakout sessions: What every trustee needs to know: an introduction and update on trustee responsibility; Safeguarding governance and risk management in charities… See the full programme here.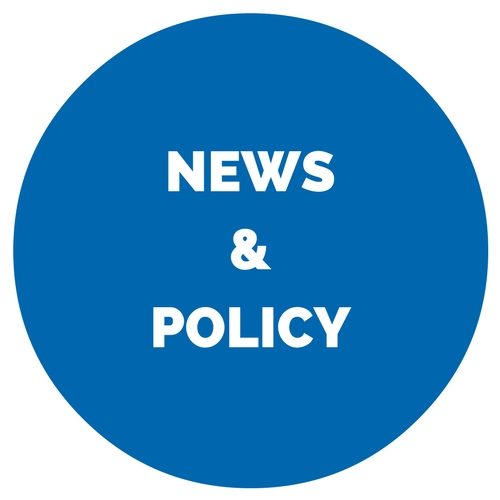 Value You has been funded by Islington Council & Cripplegate Foundation. ValueYou is a volunteer recognition scheme that rewards volunteers for their hard work by providing them with a discount card. It is available to volunteers who have done 100 hours or more of volunteering for a charity, hospital or other community group in the past 12 months in the borough of Islington. It's a free and simple way to recognise and thank your volunteers. The discount card offers 10% or more off at independent businesses and there are hundreds of them taking part across London. Each volunteer also gets to choose one gift voucher: it could be a breakfast, lunch, dry cleaning, a beauty procedure or a certain amount (e.g. £10) to spend in the business. Islington volunteers can also opt to receive a 100 hour Volunteering Certificate issued by VAI.
Volunteers can now apply for their card online. This will make it easier for both volunteers and managers in the borough to sign up to our scheme as they will no longer need to pass forms onto volunteer managers to fill in. For more information on the scheme an email to coordinator@valueyou.org.
The new Making Tax Digital scheme will become mandatory for all organisations that process tax, Charity Digital News has compiled a useful list of resources to help you get to grips and comply with the new system. You can find out more about Making Tax Digital and access the resources here.
This year, London Challenge Poverty Week is taking place from 14th – 20th October 2019. It's a time when organisations across the capital will be joining forces to highlight the reality of poverty in London as well as some of the innovative work being done to tackle it. If you'd like to get involved, you can get in touch with Laura.Payne@childrenengland.org.uk at 4in10 who is leading on it.
Just for Kids Law has launched a new podcast series. This Young Life tells the stories of young people struggling to stand up for their rights. In each episode, listeners will meet some of the young people the charity works with and hear about the problems they have faced and how they are overcoming them. The project is youth led, each episode driven by the voices and experiences of the young people themselves.
Superhighways is offering training, advice and resources that charity leaders can use to build their organisation's digital capability.  They've put together a blog series covering helpful topics for smaller organisations the first "Keep your small charity safe online" is all about security.
Have you and your team made an outstanding contribution to your charity? If so, the Charity Finance Group (CFG) want to hear about it and recognise it with its new awards! The CFG Awards consist of three categories: Inspirational trustee, Embracing digital in reporting, Innovation in the finance team. You can find out more and enter the awards here.
EU citizens can apply for settled status so they can continue to live and work in the UK when Britain leaves the EU. Islington residents can get their identity documents verified for free through the council. You can also sign up to a free independent advice session at the Town Hall on Wednesday 6 June. For more information and support visit their webpage.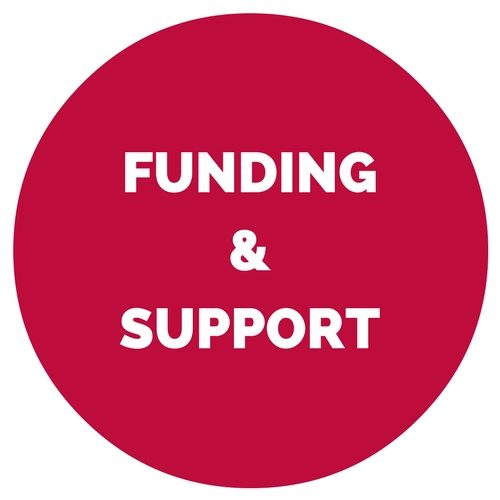 Fidelio Grants Programme next application deadline is on Monday 30th September by 5pm. Trustees meet 3 times a year, February, June and October. Applications for grants in support of the Arts, in particular the dramatic and operatic arts, music, speech and dance. Request to support individuals or groups of exceptional ability, whom they have been responsible for selecting. Instructions on how to apply | Application Form – The Application form and attachments must be saved in PDF format and sent by email (not post) to: admin@fideliocharitabletrust.org.uk
Friends Provident Foundation Grants Programme next application deadline is on Monday 7th October no later than 12 noon. Application process takes up to six months, keep that in mind when planning project timelines. The foundation supports projects geared towards system change, and local economic resilience. Grant ranges from £15,000 to £104,000. Application form
DM Thomas Foundation for young people Grants Programme next application deadline is on Tuesday 8th October by 5.30pm. The foundation supports project that are aimed at children and young people in need, in particular those that involve disabled children, children in hospitals, homelessness and life limited children. Central Grant have approximately £200,000 available to distribute each quarter. Application form An electronic and signed hard copy of your application should be sent by the deadline to: DM Thomas Foundation for Young People, 179-199 Holland Park Avenue, London, W11 4UL, UK and by email to: grant@dmtfyp.org
Hedley Foundation Grants Programme has no application deadline, send application as soon as possible and well before the next trustee meetings which are Wednesday 18th October and Wednesday 20th November. They will fund voluntary organizations that will run projects that supports young people with education, training, health and welfare as well as support for carers of disabled people & young people who are terminally ill. Application form – send to Miss Lucy Janes, Appeals Secretary, The Hedley Foundation, 1-3 College Hill, London EC4R 2RA. Please make sure your email address is clearly written on your application form. Applications will not be considered unless they are accompanied by a copy of the most recent set of audited accounts. Applications for the funding of equipment or projects should be accompanied by a breakdown of the costs.
Masonic Charitable Foundation Grants Programme has various deadlines. Small grants next deadline is on 14th October to 3rd January by 4pm. Outcome of the application will be on June 2020. Large grants first stage deadline is 16th September to 4th November by 5pm. Second stage deadline is 3rd January 2020 the outcome of the application will be on June 2020. Small grants can be up to £15,000 over 3 years and a maximum of £5,000 can be requested per year. Large grants are available over £10,000. Application forms
Clarion Futures Community Grants Programme applications have no deadlines and can be sent throughout the year, but must note the trustees meet twice a year June and December to discuss the applications. The Grants range from £10,000 to in excess of £1m, although larger grants are made infrequently. The main grant programme is opened to registered charities – local authority cultural organisations are also eligible to apply. The grants are in support of the cultural sector, and in particular to cultural leaning and to museums, gallery, heritage and performing arts learning spaces. There is no application forms, but you need to send a letter which should be no longer than 2 sides of an A4 paper and must be written on your organisation's headed paper with your contact details and charity number clearly displayed. What to add on your letter Please note the Foundation will only be able to respond to your application if you enclose a standard – sized (DL), stamped, self-addressed envelope. Email applications will not be accepted.
Concertina Charitable Trust Grant Programme applications have no deadlines and can be sent throughout the year, but note that trustees meet twice a year April 30th and Oct 31st. Please make sure to submit applications in good time so administrators can review it to ensure there are no omissions. Grants are a maximum of £250. Concertina makes grants to charitable bodies which provide musical entertainment and related activities for the elderly. Make sure to include account or financial statements within the application or the application will get automatic refusal. Application form to be sent to trustee's vai the Administrator at the Bodfach Hall, Llanfyllin, Powys SY22 5HS.
You can find more information about these and other funding opportunities in our 2019 Voluntary Action Islington Funding booklet. Some application for grants will be closed in early September, make sure that you do not miss the deadline by checking our funding booklet!
The Islington Funding Toolkit enables organisations to easily search for information on current and up and coming funding programmes.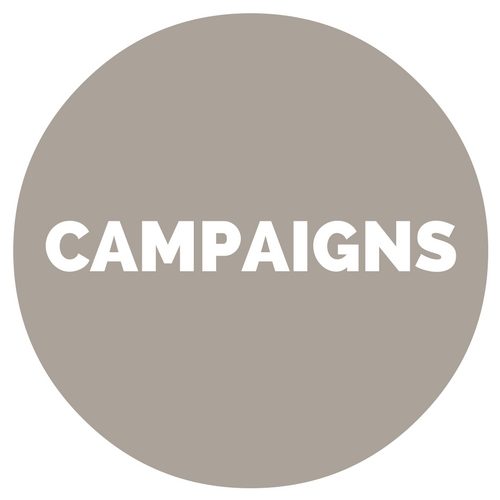 NCVO Certificate in Campaigning starts 3rd October. This ground-breaking course is the essential course for campaigners in the UK, helping individuals to deliver change and organisations to achieve their goals.
Domestic Abuse and Sexual Violence prevention programme training "Islington Say No More Campaign" takes place in Islington on 6th and 7th November 2019. It enables attendees to play an active role in ending domestic abuse and sexual violence. The training gives you the skills to be able to signpost victims, support and engage in the topics with friends and family. The training is a free half day, open to all staff/volunteers of local businesses and community and faith groups in Islington. The training will be also available to Islington council staff and partner organisations. For more information about the training "Islington Say No More Campaign" or to book a training space, email VAWG@Islington.gov.uk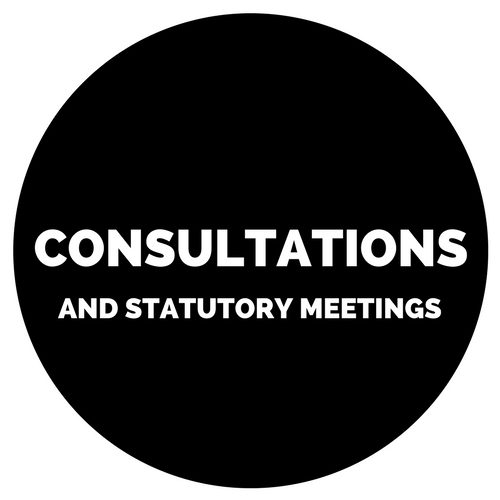 •Islington Health and Wellbeing Board – 6th November 2019, 1pm, Committee Room 1, Islington Town Hall.
•Voluntary and Community Sector Committee – 30th September 2019, 6.30pm, Committee Room 1, Islington Town Hall.
Camden CCG are currently running a formal consultation, proposing to move Moorfields' Hospital Services and the UCL Institute of Ophthalmology (IoO) from their sites at City Road, Islington to the St Pancras Hospital site in Camden. The Oriel Team at Moorfields who are running the consultation want to ensure that all residents in Islington have an opportunity to respond to the formal consultation, and engage face to face if this is something they request or want. All the consultation documents can be found here.
In addition the team are keen that they offer local VCS groups and their clients the opportunity to engage, either in dedicated, bespoke focus groups, or through planned upcoming meetings or activities (where the Oriel team could come and present). Any groups that may be interested can contact alexandra.watson@nhs.net. The consultation ends on September 16th. Have your say!!!!
The Home Office would like people to share their thoughts with them on the draft guidance produced in relation to the operation of, and application for, new Knife Crime Prevention Orders (KCPOs). The Offensive Weapons Act 2019 introduces Knife Crime Prevention Orders (KCPOs). These new preventative civil Orders will be an additional tool that the police will be able to use to work with young people and adults to encourage them to help steer them away from knife crime and serious violence. Click here for more information. The consultation ends 25th September.
The "Sexual harassment in the workplace" (including proposals concerning volunteers and interns) consultation aims to gather evidence about whether the current laws on protecting people from sexual harassment in the workplace are effective. Have your say here! Closing date 2nd October.
The Charity Commission launched a refreshed guidance about Safeguarding and protecting people for charities and trustees last year. The Commission is now seeking feedback on its current safeguarding guidance via this survey.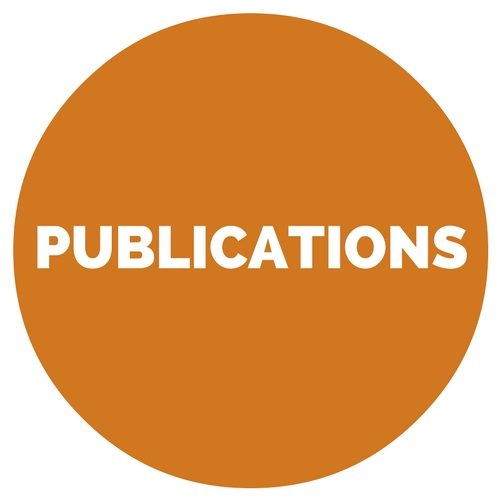 BOND have published a toolkit to strengthen safeguarding report handling, to address the issue of under-reporting and provide best practice guidance.
The toolkit provides principles and a description of the core elements of a safeguarding report-handling mechanism. These can help charities evaluate their safeguarding reporting-handling mechanism, and identify strengths, weaknesses, or gaps.
The Association for Young People's Health has published its "Key Data on Young People 2019" report that reflects current issues and concerns about young people's health. Including several chapters on areas such as sexual health, mental health and health inequalities, it also summarises the living circumstances, education and employment of young people.
NCVO has published the "No-deal Brexit and the voluntary sector" guidance for what a no-deal Brexit means and how the voluntary sector should prepare for one. It includes 'actions and considerations' in the areas of the economic impact, EU funding, employing EU nationals, volunteering…
British Institute of Human Rights has a new online advocacy tool supports people with Mental Health and/or Mental Capacity issues, and those who advocate for them, to know when their human rights may be at risk and how to use the law to resolve these issues. Click here to visit the tool.
nfpSynergy have published a new report "Small change: How charity lottery limits impact on small charities" with People's Postcode Lottery exploring how fundraising limits affect charity lotteries. Download the report here