Voluntary Action Newsletter – 12 May 2022
12 May 2022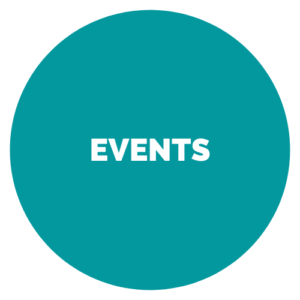 ---
International Day against Homophobia, Transphobia and Biphobia
Tuesday 17 May 2021 – Forum+
The theme for this year's International Day Against Homophobia, Transphobia and Biphobia is "Our Bodies, Our Lives, Our Rights"
More info here.
Material World – Young Adults Project with National Youth Theatre and Stuart Low Trust
Tuesday 17 May 2022
SLT and NYT invite young adults (18-35 years), living with mental health issues or learning disabilities, to take part in this exciting new Arts project, "Material World". This 6-week, free, face-to-face, project will culminate in a showcase of creations made by young adults on 28 June 2022. This will take place at the beautiful, re-built National Youth Theatre building in Holloway Road, Islington. Booking Essential as places are limited. To book, please email info@slt.org.uk or call 020 7713 9304
Visit website
Camden & Islington Hate Crime Meetings
The police and various key partners/stakeholders are conducting various meetings throughout the year to review redacted crime reports to reassure both partners and communities that hate crimes are being dealt with appropriately and taken seriously. The meetings will be held on Microsoft Teams, 11:30am-12:30pm, as follows:
· Monday 4 July – Race
· Monday 5 September – Disability
· Monday 7 November – Sexual Orientation
· Monday 9 January 2023 – Transgender
If you are interested in being a part of these meetings, please contact – matthew.hogg@met.police.uk
How to apply to Lloyds Bank Foundation
Thursday 19 May 2022 – 11am – 12pm – online
More info and book here.
World Day for Cultural Diversity
Saturday 21 May 2022 – 12.30pm – 5.30pm at Space4, 113-115 Fonthill Road, N4 3HH
Go Africa Community Hub & Partners are holding a World day for cultural Diversity. With guest speakers Nefateri Asantewa and Magdeline Adenike. For dialogue and development. An immersive discourse on inequality, migration African art and the celebration of diverse cultures.
Third Sector Fundraising Conference 2022
Thursday-Friday 26-27 May 2022 – online
From developing your digital awareness to enhancing your measurement methods, key industry speakers will invite you to rethink and rebuild your fundraising strategy and teach you the tools you need to equip you for a better, brighter year ahead. Tickets: £15.00: Small charity, £25.00: Medium charity, £50.00: Large charity, £500.00: non-charity To book here.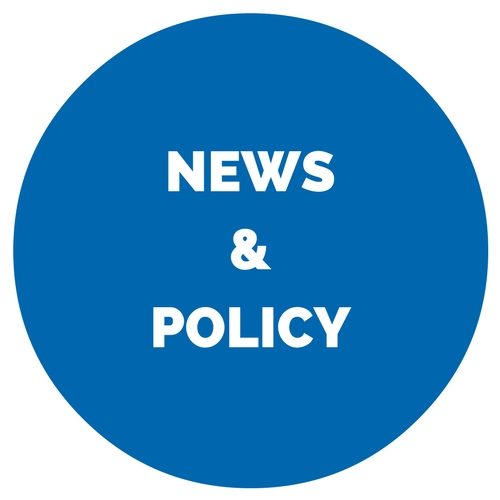 Islington Mind – Mother-To-Mother Carers Support Project
Mondays 11am-3pm
Held weekly at Islington Mind, Ashley Road day centre, 35 Ashley Road, London N19 3AG. A service for mothers who are carers of offspring with mental health problems. Download leaflet here.
Islington Summit on Violence Against Women and Girls (VAWG) – Feedback
MEWSo was invited to speak at a summit by Islington Council on how best to keep women and girls safe at home and on the streets. At the conference were representatives from the Police, Women's Aid, the campaign group Reclaim The Streets, Islington's Mayor and women with personal experience of domestic abuse and violence. Safety Before Status report by the Government's Domestic Abuse Commissioner. Read here.
Charity Digital Skills Survey 2022
If you work for a charity or non-profit, social sector organisation or a funder, then this is the time to voice your views about digital skills, support and challenges. It is especially important to small organisations as last year only 49% of respondents had an income of under £1m, with 33% having between 1 and 10 paid staff. It take just 20 minutes to complete and deadline is Friday 20 May 2022. Fill in the survey here.
Dementia Awareness Week – 16-22 May 2021
Dementia Action Week this year is all about diagnosis. About 1,500 people in Islington live with dementia, which is caused by a number of diseases that affect the brain. Dementia may include symptoms of memory loss and difficulties with thinking, problem-solving or language. Find out more about dementia and what is happening in Islington here.
The Mayor of London has launched a new Cost of Living Hub for Londoners
The price of energy, food and bills are all rising steeply, and many Londoners are struggling to keep up with the cost of living. The hub contains information about help you can get if you are in financial difficulty. It includes help with paying your bills, debts, and income. It also includes help in a crisis, mental health and help for migrants. For more info here.
Free support programme for social enterprises in London
Civil Society Consulting are delivering a free support programme for social enterprises in London. Funded by the GLA and the Dept for Business Energy and Infrastructure, this 'Peer Networks' programme aims to develop social enterprises, equip them with new skills and connect them to others in a peer support network.
For more information contact natasha@civilsocietyconsulting.co.uk
Creative competition for young people
What does a fair and equal future in Islington mean for you? The question is being asked about Islington's young people to think creatively about what a fair and equal future in Islington means for them. It could be a music video or song, a short essay, arts and crafts, a painting, or a drawing. The medium is up to you – so get creative!
Deadline: Thursday 3 June 2022
Visit website
'We design for the community' could provide you with free communications support
This new programme pairs up London-based cultural and community organisations who need communications support with design students. The students can help you improve your communications strategy with the guidance of design industry professionals. The programme is free for you to take part in, and students get a fee for participation. The deadline to register your interest is 10am on 16 May 2022. Find out more and register your interest here.
Covid-19 Vaccine FAQs in different languages
Islington Council have prepared translations of Covid-19 FAQ's in the most common languages spoken in Islington. Provided are A5 sized flyers and A3 sized posters. They have also included social media banners so you can customise your messages. Printed flyers are available in these languages to be collected from VAI offices by appointment. Download from the Voluntary Action Islington website here.
Promoting Adult Weight Management Service in Islington
A FREE 12-week voucher for Slimming World could provide you with support to get your weight under control and learn to eat better. You may be eligible if you are: Over the age of 18. An Islington resident or registered with a GP in Islington. Have a body mass index (BMI) between 30 and 50.
Get your voucher here
Help for Ukrainians
Updated Homes for Ukraine visa data: The Home Office has issued the latest data for visas issued under the Homes for Ukraine scheme, by local authority. Attached is the London breakdown as at 26 April; the full national data can be found here.
Welcome: a guide for Ukrainians arriving in the UK
Homes for Ukraine: factsheet for Ukrainians
Homes for Ukraine scheme: frequently asked questions
Q&A with the Home Office on the Ukraine visa process –You Tube video
Homes for Ukraine Sponsor Toolkit
VCSEP Slack channel for Ukraine: Join here. If you are already on the VCSEP Slack, you can add yourself to this channel.
HealthProm – Ukrainian Refugees Cultural Sensitivity Sheet – Base Guidelines fact sheet here.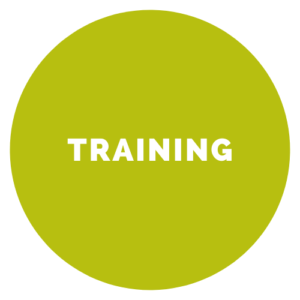 NFP Workshops – May Workshops
Monday 23 May 2022 – Bid Writing
Tuesday 24 May 2022 – Trust Fundraising
Wednesday 25 May 2022 – Legacy Fundraising
Thursday 26 May 2022 – Fundraising Regulations and GDPR
Workshops are held online via Zoom 10.00 to 12.30 Each workshop costs £95
Contact telephone 01133 280988
Visit website
Turning Practice into Policy – Labyrinth Learning Workshops for the Women's Sector
Monday 16 May 2022 – 1pm – 1.50pm – online Free
Effective ways to bridge the gap between frontline practice to the creation of policy briefs and recommendations. Speaker: Sophie Turner, Head of Communications and Campaigns, Nottingham Women's Centre. More info & book here.
Purpose First; Good Education
Wednesday 18 May 2022 – 6.30 – 8.30pm – In-person
Better Space, 127 Farrington Road EC1R 3DA
Panel, Q&A & networking event series exploring impactful work experience and careers with guest speakers:
Joel Davis – CEO and founder of Tutors United, a charity that trains students to tutor to primary school children from lower socio-economic backgrounds.
Akeel Ahmed – Assistant Director of Community Learning & Libraries in Islington Council.
Maya Bahoshy – Curriculum designer, training facilitator and coach at ThoughtBox Education.
More info & book here.
Shape our Digital Foundations programme – CVS staff co-design session
Thursday 19 May 2022 2.00 – 3.15pm – online
Join with other London CVS staff to discuss digital & tech issues organisations in your borough. To co-incide with this year's national Charity Digital Skills survey, we'll focus on sector digital skills. Smaller organisations are encouraged to take the survey so we can better understand their needs. More info & book here.
Trustee Roles and Responsibilities for Trustees and staff, led by Norman Powell
Wednesday 25 May 2022 at 11 am on Webinar
This interactive webinar provides new and existing Trustees and staff with an overview of how to meet Trustees' legal duties and responsibilities plus recent changes in regulations. For further details and registration please use the following Eventbrite link here.
HEAR Network: Volunteering Together: Inclusive Volunteering and Disabled People
Thursday 26 May 2022 – 2.30 – 4.00pm
To help organisations better understand the needs of disabled people and open more volunteering opportunities, Spirit of 2012 has funded research into inclusive volunteering. The webinar will also be a chance to discuss the implications of the findings on policy and practice. More info & book here.
Mental Health Awareness by Rethink Mental Illness Training Camden & Islington
Friday 27 May 2022 – 09.30 -1.00pm – online.
Rethink Mental Illness has received funding from Camden and Islington Councils to provide free mental health training to anyone who lives, works, studies or volunteers in the two boroughs.
More info & book on Eventbrite here.
Effective Grant Writing Tips – Labyrinth Learning Workshops for the Women's Sector
Monday 6 June 2022 – 1.00 – 1.50pm – online Free
Explore lessons learned from the Empowering Women Fund grant scheme and dos and don'ts of grant writing. Speaker: Emma Perry, Grants Officer, Solace Women's Aid. More info & book here.
Charity Digital- How charities can master financial reporting
8 June 2022 10:00-12:30
Deadline for applications: 27th May
Course: The difference between statutory accounts and management accounts. Exactly what is needed for a useful financial statement. How to report income and variances to budget and last year. Understanding and reporting variables costs (cost of sales) and overheads. How to generate a cashflow forecast, understand it and act on it.
Visit website
NCVO event: Rising costs, rising demand: Managing the cost-of-living crisis
Wednesday 15 June 2022 – 10-11.30am
With inflation expected to peak around 8.7% this year, the cost of living is a major concern for charities and the people they support. Join this online event for NCVO members, to share experiences and questions with NCVO's policy team and fellow charity leaders. Book your free place.
Environmental Sustainability for Community Organisations, led by Kuljit Sandhu 
Tuesday 28th June at 11 am on Webinar
This interactive webinar will discuss simple methods to reduce the carbon footprint of your community building and organisation, including community involvement, energy, and waste. For more info & book here.
ICA: Group Facilitation Methods course
Monday-Tuesday 27/28 June 2022 – 9.00am – 5.00pm
The methods allow both expert and novice facilitators to maintain a group's focus, actively involve all its members and skilfully guide them to reaching their given objectives. The cost is £475. However, if you are interested in the course and cost is an issue then please get in touch with alice@ica-uk.org.uk
For more info & book here.
Alzheimer's Society at Cecelia's Café, Hargrave Hall Community Centre, Hargrave Road, N19 5SP
Fortnightly Wednesdays 27 April, 11 May, 25 May, 1.30 – 4.30pm and throughout the year.
If you, your family, or carers are affected by dementia, join others with shared experience in a friendly and relaxed, social environment. They often host regular talks by a variety of local services and organisations who promote safety and wellbeing. Dementia cafés provide useful information in a structured and relaxed setting that gives the opportunity for people with dementia, families, and carers to ask questions and learn from the experiences of people in similar situations. Contact: Islington@alzheimers.org.uk or call 020 8121 5626 or 07484 089543
SLT's Wellbeing Workshop – Hand massage and the power of touch
Saturday 28th May
During this zoom session we are going to learn how to give and receive hand massages and find out how the power of simple self-care techniques can help us to relax! Calming the mind and relax our physical body which in turn will bring a feeling/sensation of being nurtured! Delivered by Maurizio on Zoom. Please email info@slt.org.uk or call 020 7713 9304 for more information and to book your free place.
Alone but not Lonely – Recovery College
Monday 6 June 2022 – 10.00am – 3.00pm
The benefits of spending time with others are well understood and as a result it can seem like being alone is a poor second choice. However, is being by ourselves always a bad thing, or can it sometimes be beneficial for our mental health? Register here: www.candi.nhs.uk/recoverycollege
The Islington & Camden #QuitforCovid campaign
The #QuitforCovid campaign begins on Monday 8 June. The campaign is to support people to quit smoking, particularly at a time when people who smoke are putting themselves at a greater risk of developing severe disease from the Covid-19 virus.
Breathe Stop Smoking Service provides personalised help from a specialist advisor online or over the phone, and face-to-face support. They can help you stop smoking, offering all their support over the phone. Call 020 3633 2609 or visit www.breathestopsmoking.org. You can also sign up to regular texts from Stop Smoking London here. Or get 24/7 support by downloading My Quit Route app for android and iOS, free for Camden and Islington residents.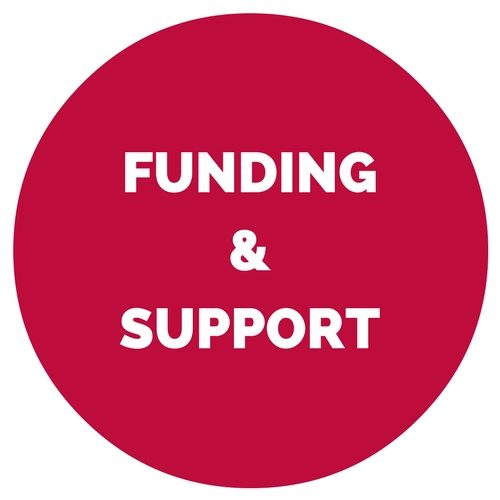 Arnold Clarke Community Fund
Grant: Up to £1,000
Status: All Non-Profit
Priority Groups: Groups affected by Covid-19 (see website for more details)
Objectives: For immediate relief of the organisation
Deadlines: Application now open
Visit website
Artemis Charitable Foundation
Grants: from £1,000 to £10,000
Status: Charities up to £2m per annum
Objectives: health, education, poverty, the environment
Deadlines: Monthly
Visit website
Better Temporary Accommodation for Londoners funded by Trust for London and Oak Foundation
Grants: £30,000 – £150,000 – The programme will run from 2022-25, with the first grants awarded in June 2022.
Status: Organisations with with TA.
Priority Groups: Organisations working for change with and for people with experience of TA
Objectives: Aims to strengthen the voice, connections, and influence of people in Temporary Accommodation (TA)
Deadlines: Tuesday 17 May2022
Visit website
The Bernard Sunley Charitable Foundation
Grants: There are three types of grants; major grants of £50,000 and above, medium grants between £5,000 and £50,000 and small grants below £5,000. Small grants account for 80% of those awarded annually.
Status: Charities
Priority Groups: Capital projects
Objectives: Community, Education, Health and Social Welfare
Deadlines: Applications can be submitted at any time.
Visit website
Clarion Futures Digital Grants Programme
Grants: £1k to £5K
Status: Support Clarion residents and the wider community.
Objectives: To address digital exclusion
Deadlines: 12 noon, Wednesday 18 May 2022
Visit Website
City Bridge Trust – Small grants
Grants: £1,000 and £10,000 per year are available for a maximum of five years. Decision within 12 weeks
Status: Registered charity, CIC, CIO income of less than £100,000
Priority Groups: Greening and growing projects which bring communities together and improve the local environment.
Objectives: A project which enables disabled people and/or older people who are disadvantaged to actively participate in the arts, sports and health and wellbeing opportunities.
Deadline: On-going, check with funder
Visit website
City Bridge Trust – Advice and Support Grants
Grant: £1,000 and £10,000 per year are available for a maximum of five years. Decision within 12 weeks
Status: CIC, Charities
Objectives: Up to five years of funding, & core funding considered.
Priority Groups: Advice & support for disadvantaged individuals in the following areas: benefits; debt & money; fuel poverty; employment problems; housing; or immigration status. Food poverty. Tackling hardship and crisis by funding the infrastructure needed to support the distribution of donated food.
Deadline: On-going, check with funder
Visit Website
Cooperative Islington
Grants: £500 – £5K
Status: Co-ops in Islington
Objectives: convert existing projects and businesses into co-ops
Deadline: 16 May 2022
Visit Website
Cripplegate Foundation Main Grants programme
Grants: See website for details
Objectives: You directly help residents to tackle poverty and inequality.
Priority Groups: For this round of funding, Black, Asian, minority ethnic groups, deaf and people with disabilities, and LGBTQ+ people. Led by board and/or senior staff are people from those communities.
Deadline: 9am on Monday 16 May
Visit Website
LGBTQ+ Futures Equity Fund
Grants: From £100 – £25,000
Status: Non-profit LGBTQ+ organisations
Priority Groups: Deaf and/or Disabled People, Lesbian, Bi and Trans+ Women, Older LGBT+ People, People from Black, Asian, or other Minorities Ethnicities and Trans and Non-Binary People
Deadline: 30 October 2022
Visit Website
Lloyds Bank Foundation – Racial Equity Funding
Status: Small and local charities led by and for Black, Asian and minority ethnic communities with an income between £25,000 – £1million
Priority Groups: Black, Asian, or Minority Ethnic communities
Objectives: They must also have a focus on supporting people from specific Black, Asian or Minority Ethnic communities to overcome 11 Complex Social Issues – see website.
Deadlines: There is no closing date for applications – the Foundation aims to give you a decision within four months.
Visit Website
Safe Positive Places to Learn
Grants: See website
Status: Open to any organisation working in schools and other educational settings.
Objectives: Keep children safe from involvement in violence and improve academic attainment
Priority Groups: Several priority areas, including anti-bullying, social and emotional learning, and targeted family engagement.
Deadline: 16 May 2022
Visit Website
Universal Music UK Sound Foundation
Grants: Up to £1,500
Status: Schools in the UK
Objectives: Purchase or upgrade of musical instruments and equipment.
Priority Groups: Provide funding for schools teaching the national curriculum to improve their music department.
Deadline: 10 August 2022
Visit Website
We Move Fund – Youth Social Action (BBC Children in Need)
Grants: £10k – £50k
Status: Unregistered organisations and registered bodies.
Priority Groups: Black children and young people.
Objectives: Youth social action is about the activities that young people do to make a positive difference to their lives and their environment.
Deadlines: 20 June for completed applications.
Visit Website
Vegan Society Grants
Grants: £1,000 average
Status: A non-profit organisation or individual with a non-profit project
Priority Groups: Raise public awareness of veganism in a positive way
Objectives:  Support projects which will encourage non-vegans to go vegan and stay vegan
Deadline: See website.
Visit Website
The Islington Funding Toolkit enables organisations to easily search a database of current and upcoming funding programmes.
The VAI funding booklet is divided up into eight different sections, this will make searching easier as you will now be able go directly to the sections that you are interested in. Check out our latest: Funding Booklet (doc) / Funding Booklet (pdf)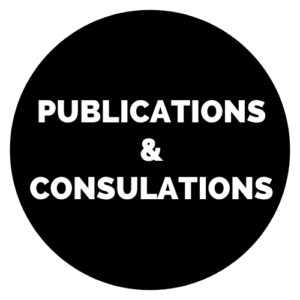 New Healthwatch report on Long Covid in North London
The five Healthwatch organisations across North Central London (Healthwatch Barnet, Healthwatch Camden, Healthwatch Enfield, Healthwatch Haringey, and Healthwatch Islington) have published a new report about people's experiences of Long COVID. More info here.
Impact for households accessing charities.
Pro Bono Economics, following the Spring Statement from the Chancellor, has released its same-day analysis looking at the challenges that lie ahead for households accessing charities' services. To read the full analysis, please click here
London Plus Support for Ukraine Document
As the crisis continues, we continue to develop public signposting document to reflect emerging priorities. There is also now a heading for useful links where we are collating information and resources from government and organisations. Visit website
Islington Giving Impact Report 2021 now released!
The report showcases the breadth of Islington Giving's work with community groups, residents, and partners in Islington last year. Access the report here.
Government needs advice on 10-year mental health plan – consultation
"The general public, people of all ages with lived experience of mental health conditions and those who support people with mental ill-health are urged to respond to a 12-week call for evidence to inform a new 10-year mental health plan and a refreshed national suicide prevention plan seeking views on what can be improved within the current service, particularly in light of the pandemic which has led to record levels of people seeking treatment. More details here.