Volunteer Recruitment and Speed matching event
16/06/2014 @ 16:00

-

19:30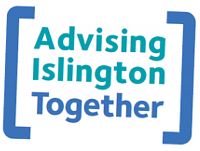 Stalls are available and Speed Matching sessions will take place during the course of the event.                        
If you are an organisation that provides Information, Advice and Guidance in Islington and you would like a stall, or if you want information on the event, then please contact Philip.Boye-Anawomah@vai.org.uk or Marta.Aparicio@vai.org.uk
If you would like to attend as a prospective volunteer then just turn up.
These are  the organizations that are going to participate: Islington Law Centre ,Islington People's Rights, The Citizens Advice Bureau Victim Support ,Age UK, Centra Care and Support part of Circle Housing, Connect Help on Your Doorstep ,Health watch, City Year,CSV,Shine Islington , The Bridge School Islington, Manor House Development Trust, Hoxton Hall ,Octopus (Wild Places) Community Network , City YMCA , and more.
For further information please check the leaflet.
Islington Advice Alliance brings together Islington Citizens' Advice Bureau, Islington People's Rights and Islington Law Centre, working together to support the local community.