Tender Opportunity for 2122-0032 Young Islington
17/06/2021 @ 16:00

-

17:30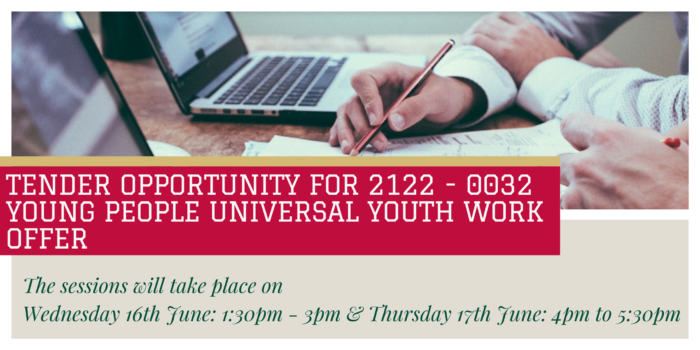 Voluntary Action Islington and The Children and Young People's Voluntary Sector Forum are hosting 2 sessions for organisations that would like to know more about this tendering opportunity.
Tendering opportunity:
Islington Council is pleased to announce that the invitation to tender for 2122-0032 Young Islington – Universal Youth Work offer is now advertised on the London Tenders Portal.
The contract for 2122-0032 Young Islington –Universal Youth Work will be procured in several Lots:
 Lot 1: Young Islington: Youth work leadership, quality and impact
 Lot 2: Young Islington: Lift and Rose Bowl, Summerversity and the Emotional Wellbeing
 Lot 3: Young Islington: Platform
 Lot 4: Youth Islington: Direct Access Prescribing Service [a separate contract for this Lot will be awarded in conjunction with Lot 2]
Please follow this link to access the tender documentation: 2122-0032 Young Islington – universal youth work offer
Both sessions will cover the same content, so please book the session that is the most convenient for you to attend.